2nd Shift - Replenishment Supervisor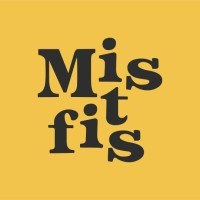 Misfits Market
People & HR, Operations
Hanover, MD, USA
Posted on Thursday, May 11, 2023
Misfits Market is a mission-driven company creating the affordable online grocery store of the future. We're a high-growth startup whose north star is making high-quality food more accessible to more people. By tackling inefficiencies in the food system, we've created a new supply chain that brings value to farmers and food makers, fights food waste, and saves our customers an average of $25.17 per order. Since 2018, our passionate and motivated team of problem solvers has built a full online grocery marketplace and rescued more than 228 million pounds of food. With each new zip code we serve (we're up to 38,000 now!), we're one step closer to our goal of eliminating food deserts in America by 2025.
About the Role:
Our Replenishment Supervisor works alongside and with the Material Handler and Back Stock team and is responsible for proper execution of our Replenishment and Back Stock System. The Replenishment Supervisor receives direction from Warehouse and Inventory Manager and carries out instructions based on given directive. The Replenishment Supervisor is responsible for following and enforcing all safety policies. The Replenishment Supervisor is required to be certified in operating all material handling equipment as needed by location.
Duties and Responsibilities:
Effectively communicates with all co-workers while still embodying our values.

Provides employees guidance on how to properly perform their task.

Support and follow direction from all managers and complete tasks with minimum supervision.

Responsible for tracking accurate Replenishment Tool information and usage, Replenishment locations accuracy and execution of Replenishment and Material Handlers john responsibilities.

Responsible for entering data in an electronic format

Updating bin locations for inbound and in production product

Responsible for the performance and productivity of their team

Train new employees on standard operating procedures, Safety guidelines, and GMPs.

Performs duties to support the operations of production, warehouse and inventory teams.

Report any potential safety hazards or repair needs to supervisor or management

Maintains the work area and equipment in a clean and orderly condition and follows prescribed safety regulations.

Communicate with other cross-functional departments in order to collaborate and solve problems especially replenishment lead

Reports defective materials or questionable conditions to the Quality Assurance and/or Supervisor.

Report food safety and quality problems to personnel with authority to initiate action
Other Duties
Please note this job description is not designed to cover or contain a comprehensive listing of activities, duties or responsibilities that are required of the employee for this job. Duties, responsibilities and activities may change or be supplemented at any time with or without notice
Skills and Qualifications:
1 year of related experience preferred

Proficient in computer systems (Microsoft Office, Google Sheets)

Preferred experience with WMS

Ability to read and write English

Ability to count and basic math skills

Ability to stay focused, work efficiently, and deliver results both alone and as part of a team

Ability to lift 50 lbs and work standing for 8+ hours

Comfortable working in a refrigerated environment (38°F)

Packing or assembly line experience

Creative problem-solving skills

Certification in forklift operation required
Details of Position:
Reports to the Warehouse and Inventory Manager

Full-time hourly position

Position based out of our City of Industry Warehouse

Schedule: TBD

Benefits include medical, vision, health, stock options, and free produce!
Physical Requirements:
Ability to work in both hot and cold temperature conditions

Able to walk, stand, bend, squat/stoop, climb, reach, crouch, and kneel throughout the workday.

LIft, lower, push, pull, leverage and manipulate equipment and/ or packages weighing up to 50 pounds repeatedly or continuously over time.