Production Manager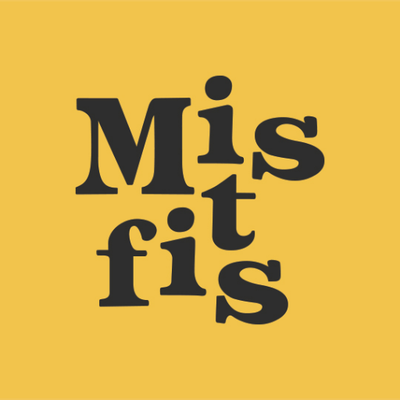 Misfits Market
Product
Hanover, MD, USA
Posted on Tuesday, August 22, 2023
Misfits Market is a mission-driven company offering a more sustainable alternative to the traditional grocery store model. We're a high-growth startup hyper-focused on making fresh, organic food more affordable for more people. Since 2018, we've rescued more than 80 million pounds of food and made it accessible to millions of subscribers across the country. Fixing a broken food system isn't easy. It requires passionate and motivated problem-solvers ready to chart the course towards a future where food waste and exorbitant food costs don't exist.
The Production Operations Manager will be responsible for managing the day-to-day operations on the warehouse floor while being a supporter of change, growth, and development to a large team of individuals. They will be accountable for all aspects of production performance and will ensure that objectives are attained in an efficient and driven quality focussed environment . They will manage scheduling, oversee daily operations reports, and increase production by providing leadership and developing strategic plans. The ideal candidate will be a strong leader with an analytical mind, and agent of change, and possess excellent interpersonal communication skills.
To perform this job successfully, an individual must be able to perform each essential duty satisfactorily. The requirements listed must be representative of the knowledge, skills, minimum education, training, licensure, experience and/or ability required. Reasonable accommodations may be made to enable individuals with disabilities to perform the essential functions.
You will:
Develops a highly effective site leadership team, by applying high standards for selection and continued performance; establishes clear and stretching goals, communicates and delegates key responsibilities, and actively utilizes all performance, development, and career tools, to their full potential.

Prepare operating reports, establish KPIs, and provide value driven feedback, while continually meeting company goals and striving to drive the team to achieve success through daily performance.

Required to build a Safety-First culture and develop a highly motivated workforce; Identifies and eliminates potential sources of food safety risk. Responsible for delivering site environmental, health, & safety performance; works to exceed expectations for all internal & external audits. Ensures all legal compliance requirements, company safety procedures, and local and state health and safety regulations are met.

Hire and train new employees; serves as a positive role model of emotional intelligence and servant leadership. Drives positive employee relations and delivers sustainable results.

Create continuous improvement programs in key areas, such as: Safety, Quality, Productivity, Cost & Customer Service, while developing direct reports. Improves upon the capabilities of all plant personnel.

Continuously improves site processes and technologies and oversees daily floor operations; stays current in new technological developments. Develops and executes addressing both short-term a long-term opportunity.

Champions continuous improvement efforts: implements and sustains manufacturing best practices/procedures and meets/exceeds relevant certifications / qualifications / requirements (for example, OSHA, AlB, GMP, HACCP, FSSC, and FDA).

Acts as liaison between plant personnel and corporate functions; builds solid relationships between these teams. Effectively communicates urgent issues both internal and external to the site, as needed and maintains all administrative records

Identifies issues quickly, develops action plans and coordinates team member activities, so that these issues are communicated upward, and dealt with quickly & effectively.

Must be competent in identifying root causes of issues and adept at developing and implementing corrective actions, to prevent problems from repeating. Analyze production metrics and data to determine areas to improve and prepare, analyze and issue production and performance reports

Develop strategies to increase productivity and production by implementing Lean & TPM across all site areas and elevate site performance; must also develop, deploy, & sustain Leader Standard Work, to ensure continued success of these efforts.
You are:
2+ years plant operations experience

2+ years manufacturing experience

Familiarity with regulatory requirements for operating plants

Able to lead root cause analysis investigations

Able to explain training material to our operating staff

Aptitude for equipment operation and troubleshooting

Strong management skills with ability to supervise multiple teams

Strict adherence to company standards and safety procedures

Able to multitask, prioritize, and manage time efficiently

Excellent leadership, team building, and management skills

Encouraging to team and staff; able to mentor and lead

Able to physically stand, bend, squat, and lift up to 50 pounds

Good interpersonal skills and communication with all levels of management

Able to analyze problems and strategize for better solutions

Excellent conflict-resolution and decision-making abilities

Lean Six Sigma, PMP, TPM or other relevant certifications
Benefits:
Unlimited PTO

Multiple health, dental, and vision plan options

Life Insurance

401k plan