Customer Care Associate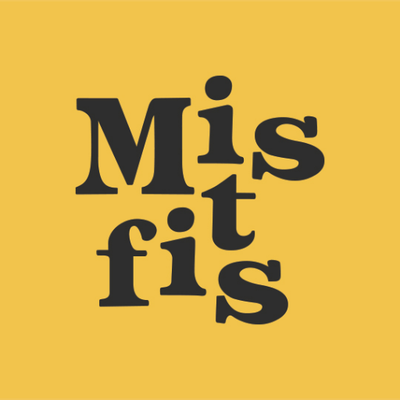 Misfits Market
Customer Service
Tucson, AZ, USA
Posted on Tuesday, September 12, 2023
Misfits Market is a mission-driven company creating the affordable online grocery store of the future. We're a high-growth startup whose north star is making high-quality food more accessible to more people. By tackling inefficiencies in the food system, we've created a new supply chain that brings value to farmers and food makers, fights food waste, and saves our customers an average of $25.17 per order. Since 2018, our passionate and motivated team of problem solvers has built a full online grocery marketplace and rescued more than 228 million pounds of food. With each new zip code we serve (we're up to 38,000 now!), we're one step closer to our goal of eliminating food deserts in America by 2025.
About the Role:
We are seeking highly motivated problem-solvers who love working with people and are passionate about sustainability and our impact on the world. Ideal candidates will have an upbeat attitude and drive to provide exceptional service. All candidates must be located in Arizona and have the ability to work in a remote, secure environment.
Responsibilities:
Take initiative to learn the company's products and processes
Respond to customer inquiries via phone, email, chat, and text in a fast-paced manner
Meet program specific KPI requirements
Devise creative solutions to any and all problems that arise
Assist customers with varied needs
Skills and Qualifications:
Ability to connect warmly with customers and display empathy for their issues
Passionate about delivering a great experience
Excellent written and oral communication skills
1-2 years experience in a customer service role
Highly organized and strong attention to detail
Ability to problem-solve and think on your feet
Experience with Kustomer or similar customer-service software a plus
Impeccable computer skills and knowledge - confidence in your ability to learn new software easily
Ability to stay calm in stressful situations
Ability to multitask
Energetic and excited about mission-driven work to eliminate food waste
Must be available to work in a quiet, secure, remote environment - free of distractions
Details of Position:
Full-Time Flex schedule (32-40 hours/week)
Our team works remotely, must be able to work from home in a quiet, secure space
Paid hourly starting at $17
Open availability required (early morning, nights, and weekends - Exact work schedule will be provided before start date)
PTO, 401 k, health care benefits, and credit towards your weekly grocery box!
Paid parental leave available up to 12 weeks dependent on length of service
All offers subject to 60+ day provisional employment period
Physical Requirements:
Sedentary work; predominantly involves sitting most of the time.
Regular work with computers, including keyboards, mice, and monitors
Interview Process:
We use a 3 step interview process. To prepare you for what to expect please see details below.
Step 1: We'll review your resume and answers to application questions and if we feel you might be a good fit we'll email you with the details of step 1 which include:
40 min timed test answering sample customer care emails
1 min typing test
Home internet speed test
Step 2: Once you've impressed us with your flawless typing skills and thoughtful customer responses, we'll set up a 30 min phone interview. This interview will cover your past work experience, customer interaction examples, work from home experience and more!
Step 3: This is the final step in the interview process - an hour long zoom interview with 2 members of customer care leadership. In this interview we want to get to know you a bit more and ensure a good fit! This interview will expand on your customer care experience and cover goal setting, productivity and more!
Once you've completed all steps in the interview process you can expect to hear back from us within a 2 week time frame - one way or the other!