Tooling Design Engineer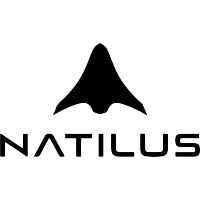 Natilus
Design
San Diego, CA, USA
Posted on Thursday, November 17, 2022
Description
Natilus is seeking a Tooling Design Engineer to join the manufacturing team in San Diego, CA. Your primary task would be designing and overseeing the fabrication of assembly tooling components and jigs. At Natilus, we work with a small team of highly adaptable engineers which enables us to accomplish the tasks of a much larger team. This gives you the opportunity to branch out into other technical disciplines such as mechanisms, manufacturing, stress analysis and tooling design as well as participate in the entire cradle-to-grave design process of multiple aircraft.
Natilus is currently building a large 19,000lb unmanned aerial vehicle powered by twin turbo props. Our aircraft is a blended wing body with the sole purpose of carrying cargo. Making history utilizing multiple new technologies, it will be the first of its kind to fly and be put into production.
The position is based out of San Diego and requires 20% travel.
US Citzens or Permanent Residents may apply.
Requirements
Experience planning, designing and overseeing tools for locating and assembling parts and sub-assemblies
Understanding of critical reference points, surfaces, locators and tooling holes to establish coordination between parts and assemblies
Well versed in machine shop theory, practices and breakdown of jigs & fixtures
Determines method and sequence of fabrication, assembly and final setup of assembly components
Extensive knowledge doing tolerance stack-up analysis
Proficiency in NX, CATIA, Unigraphics, or Solidworks
A minimum of five years tooling design or directly related work experience
Bachelor of Science in Aerospace or Mechanical engineering
Desired Qualifications:
Capable of reviewing design details and suggesting changes toward ease or economy of manufacturing
Experience with design as build manufacturing and using metrology for determinate assembly
Comfortable setting up and operating power machine tools and accessories for machining of tools and dies
Aircraft homebuilding or other hands-on design or build experience
Part 23 experience
Benefits
Health Care Plan (Medical, Dental & Vision)
Retirement Plan (401k, IRA)
Life Insurance (Basic, Voluntary & AD&D)
Paid Time Off (Vacation, Sick & Public Holidays)
Stock Option Plan