Mechatronics Engineer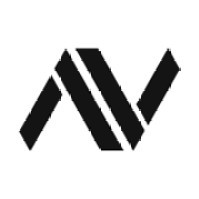 Navier
Other Engineering
San Francisco, CA, USA
Posted on Friday, June 30, 2023
Who We Are
Navier is building the boat of the future! We are a fast-growing startup in the maritime space led by MIT engineers with a passion for boating. Our DNA is one part maritime, one part Silicon Valley tech and one part aerospace. Our first product, Navier 27, is a hydrofoil electric boat speedboat that is 90% more efficient than a traditional speedboat. And, it flies above the surface of the water avoiding discomfort and motion-sickness in rough weather (not to mention foiling is a super cool experience).
While Navier 27 will initially be sold to boating enthusiasts, our aspiration is to create radical disruption in waterborne transportation. We believe that achieving a step-function decrease in the operating cost of small vessels - making them as cost effective to operate as a car - will unlock a compelling and meaningful opportunity in transportation. That is, a scalable urban mobility solution for our congested coastal cities.
About the Role
Our boat flies, and this requires actuators, control surfaces, gearboxes, sensors, etc. You will play a key role in developing the various electromechanical components required to create a flying boat.
We are an early stage startup. You will begin as an individual contributor within a small close-knit team leading the development of a major component of our product. As a rapidly growing company we expect this role to evolve over time with opportunities to manage a team as we grow our headcount. The ideal candidate is passionate, driven, and excited about playing a key role in bringing our first product to market.
About the Work
Develop actuation systems for flight control surfaces, foil lift system, and other electromechanical assemblies
Model and analyze mechanical subassemblies, including performance, wear, reliability, etc.
Work closely with embedded systems engineer and controls engineer to design, implement and test effective, reliable electromechanical systems
About You
BS, MS or PhD in Mechanical Engineering, Electrical Engineering, or equivalent
4+ years of relevant industry experience.
Candidate ideally has completed at least one commercial product development program
Candidate ideally has previous experience with EV, automotive, aerospace or marine actuators, vendors, and system design
Bonus Points
Passion for, and experience with boats / maritime
Some background in software development or embedded systems