Engineering Manager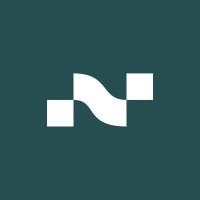 Nitra
Software Engineering, Other Engineering
Taipei City, Taiwan
Posted on Saturday, September 23, 2023
Who we are:
Nitra is changing how providers in the healthcare sector access credit and financial services – addressing an imminent need for modern financial solutions that integrate seamlessly with complex industry processes. Our goal is to provide an ecosystem of fintech and software solutions that help doctors better manage their practices, so they can have time back to focus on what matters to them most.
Nitra will offer physicians and medical clinics around the country cards, loans, accounts, payments, and expense management products they crucially need, in an all-in-one platform powered by machine learning technologies.
Nitra was created by unicorn founders who have successfully scaled to thousands of customers and exited $1B+ public offerings. They are joined by an ambitious and experienced team from American Express, Citi, PayPal, Capsule, Plaid, Bloomberg, Meta, Facebook, and Mastercard. The team is backed by some of the world's leading VCs (Andreessen Horowitz, NEA, etc.) and is supported by an expert group of advisors including the cofounders of Square and Xendit, executives from Intuit, former Governors, White House senior staffers, and a co-founder of CityMD.
We're looking for:
An Engineering Manager who will play a crucial role in driving the success of our engineering projects and teams. This position involves overseeing a group of talented engineers, guiding product development, managing resources, and ensuring the timely delivery of high-quality engineering solutions. The ideal candidate will combine strong technical expertise with exceptional leadership and communication skills.
***Note: you must be based in Taipei for this role
Your responsibilities will include:
Manage multiple engineering projects simultaneously, from concept to delivery, ensuring that they are completed on time, within scope, and within budget. Develop and execute project plans, allocate resources, and monitor progress
Lead and inspire a team of engineers, providing mentorship, guidance, and support to help them achieve their full potential. Foster a culture of collaboration, innovation, and continuous improvement
Maintain a deep understanding of the technologies, tools, vendors and processes relevant to the company's products and services. Provide technical guidance and assist in problem-solving as needed
Efficiently allocate engineering resources to balance workload, prioritize projects, and meet deadlines. Collaborate with other departments to ensure resource alignment with company objectives.
Implement and enforce engineering best practices to ensure the delivery of high-quality, reliable, and scalable solutions. Conduct regular code reviews and quality assessments
Effectively communicate with cross-functional teams, executives, and external stakeholders to ensure alignment on project goals, progress, and challenges. Provide regular status updates and reports
Assist in budget planning and management for the engineering department, including cost estimation, tracking expenses, and making data-driven decisions to optimize resource allocation
You have:
Fluency in English
Able to have flexible working hours to collaborate with our NY office
Deep experience with and understanding of:
JavaScript (6+ years)
Node.js (5+ years)
Express.js framework (2+ years)
APIs (5+ years)/Building fintech backend APIs (1+ years)
Databases (PostGreSQL) (2+ years)
Architecture (2+ years)
Fintech web applications (1+ years)
Front end architecture (2+ years)
UX (2+ years)
UI (2+ years)
The ability to operate effectively in a fast-paced, analytical, and unstructured environment
Strong communication and relationship management skills, with the ability to distill and convey complex business concepts to C-suite executives at Nitra and external partners
Experience delivering results through managing and influencing cross functional teams across legal, product, engineering, sales, marketing, and finance
Passion for creative thinking and bold ideas A scrappy and humble attitude, with a desire to roll up your sleeves to get things done for the greater good of the team
Bachelor's degree required
We offer:
The opportunity to earn equity. When the company wins, you win.
Competitive Salary - You're the best of the best, and your salary will reflect your experience and reward your contributions to Nitra.
Flexible vacation policy - You work hard and deserve to recharge however and whenever you want.
Nitra values diversity. We are committed to equal opportunities and creating an inclusive environment for all our employees. We welcome applicants regardless of ethnicity, national origin or ancestry, gender, race, religious beliefs, disability, sex, sexual orientation, age, veteran status, genetic information, citizenship, or any other characteristic protected by law.