Technical Product Manager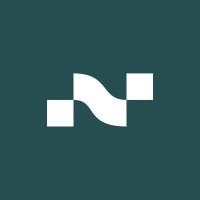 Nitra
IT, Product
Taipei City, Taiwan
Posted on Saturday, September 23, 2023
Who we are:
Nitra is changing how providers in the healthcare sector access credit and financial services – addressing an imminent need for modern financial solutions that integrate seamlessly with complex industry processes. Our goal is to provide an ecosystem of fintech and software solutions that help doctors better manage their practices, so they can have time back to focus on what matters to them most.
Nitra will offer physicians and medical clinics around the country cards, loans, accounts, payments, and expense management products they crucially need, in an all-in-one platform powered by machine learning technologies.
Nitra was created by unicorn founders who have successfully scaled to thousands of customers and exited $1B+ public offerings. They are joined by an ambitious and experienced team from American Express, Citi, PayPal, Capsule, Plaid, Bloomberg, Meta, Facebook, and Mastercard. The team is backed by some of the world's leading VCs (Andreessen Horowitz, NEA, etc.) and is supported by an expert group of advisors including the cofounders of Square and Xendit, executives from Intuit, former Governors, White House senior staffers, and a co-founder of CityMD.
We're looking for:
A Technical Product Manager who will be responsible for defining, planning, and executing the product roadmap for Nitra. The ideal candidate will bridge the gap between technical development teams and business stakeholders, ensuring that our products meet both technical and market requirements.
***Note: you must be based in Taipei for this role
Your responsibilities will include:
Define and communicate a clear product strategy and vision based on market analysis, customer feedback, and business goals
Develop and maintain a comprehensive product roadmap, outlining the features, enhancements, and releases necessary to achieve the product vision
Collaborate with cross-functional teams to gather and prioritize product requirements. Ensure that technical solutions align with business objectives
Maintain a deep understanding of the technology stack, architecture, and development processes used in the product. Act as a technical subject matter expert
Continuously monitor market trends, competitors, and customer needs to identify opportunities and threats. Use this information to make informed product decisions
Work closely with UX/UI designers to create intuitive and user-friendly product experiences that meet customer expectations
Coordinate with development teams to plan and execute product releases, ensuring on-time delivery and alignment with the product roadmap
Define test cases and ensure product quality, reliability, and security
Plan and execute successful product launches, including marketing strategies, sales enablement, and customer support readiness
Monitor product performance and customer feedback post-launch. Use data-driven insights to make continuous improvements
Effectively communicate product updates, progress, and challenges to stakeholders, including executives and team members.
You have:
Fluency in English
2+ years of experience working in software development and/or product management
Able to have flexible working hours to collaborate with our NY office
Proven track record in healthtech, fintech, or marketplace businesses
Strong technical background and the ability to understand complex technical concepts
Excellent project management skills, including the ability to manage multiple projects simultaneously
Proficiency in product management tools and methodologies
The ability to operate effectively in a fast-paced, analytical, and unstructured environment
Strong communication and relationship management skills, with the ability to distill and convey complex business concepts to C-suite executives at Nitra and external partners
Passion for creative thinking and bold ideas A scrappy and humble attitude, with a desire to roll up your sleeves to get things done for the greater good of the team
Bachelor's degree required, MBA a plus
We offer:
The opportunity to earn equity. When the company wins, you win.
Competitive Salary - You're the best of the best, and your salary will reflect your experience and reward your contributions to Nitra.
Flexible vacation policy - You work hard and deserve to recharge however and whenever you want.
Nitra values diversity. We are committed to equal opportunities and creating an inclusive environment for all our employees. We welcome applicants regardless of ethnicity, national origin or ancestry, gender, race, religious beliefs, disability, sex, sexual orientation, age, veteran status, genetic information, citizenship, or any other characteristic protected by law.