Growth Marketer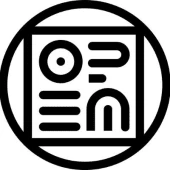 OP3N
Marketing & Communications, Sales & Business Development
Los Angeles, CA, USA
Posted on Wednesday, July 26, 2023
OP3N imagines a world where everyone can seamlessly create, collaborate, monetize, and connect to their communities. With an advanced platform that includes chat, e-commerce, social spaces, discovery, and unparalleled control over your online personas, OP3N utilizes the best available technologies from web2, web3, AI, and beyond to help the world dream, create, and grow together.
We're looking for a Growth Marketer to develop and execute on data-driven marketing strategies aimed at acquiring, engaging, and retaining users on the OP3N platform. Your primary focus will be implementing growth hacking techniques, optimizing marketing campaigns, and identifying new avenues of marketing/lead generation. You'll work closely with the entire OP3N team, including product, customer support, engineering, and leadership to identify and execute on growth opportunities. This is a part-time contract position targeting around 20 hours/week for the next 3-6 months.
Key Responsibilities:
Develop and execute comprehensive growth marketing strategies to drive user acquisition, activation, retention, and revenue growth.
Conduct market research, competitor analysis, and customer segmentation to identify key growth opportunities and target audiences.
Create and optimize digital marketing campaigns across various channels, including paid search, social media, email marketing, and content marketing.
Utilize data-driven insights and analytics tools to monitor, measure, and report on the performance of marketing campaigns and key growth metrics.
Implement A/B testing and conversion rate optimization (CRO) strategies to improve campaign effectiveness and maximize ROI.
Collaborate with product management teams to ensure alignment between marketing initiatives and product roadmap, incorporating user feedback into growth strategies.
Continuously analyze user behavior and engagement patterns to identify areas for improvement and develop personalized marketing campaigns.
Stay up to date with industry trends, emerging technologies, and best practices in growth marketing, and proactively propose innovative ideas to drive growth.
Build and maintain relationships with external partners, influencers, and industry professionals to expand brand reach and drive strategic partnerships.
Qualifications:
Proven experience as a Growth Marketer or similar role with a track record of driving user growth
Deep understanding of the influencer marketing space
Strong analytical skills, confirming KPIs and ensuring activities drive to KPI achievement
Experience working with emerging technologies in the entertainment space a plus
Expertise in both building and executing on growth strategies