Legal Counsel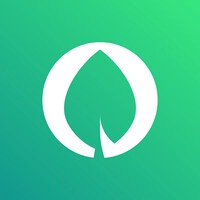 PayMongo
Legal
Taguig, Metro Manila, Philippines
Posted on Tuesday, April 25, 2023
PayMongo builds the most advanced online payments infrastructure in SE Asia, starting in the Philippines. Over the next few years, we will build a broad suite of products that aims to lower the barriers and remove all the complexities in payments. We are rapidly expanding to serve diverse needs of thousands of business. To continue on this exponential period of growth, we seek to build the best and the most diverse team of thinkers, doers and starters.
Reporting directly to the Chief Executive Officer, the Legal Counsel is accountable for providing legal advice and ensuring the PayMongo Group operates in accordance with legal parameters. The Legal Counsel shall lead a team of lawyers and manage collaboration with other departments, outside counsel, law firms and other legal services providers if necessary. He/She will ensure the Legal team is a source of expert knowledge and provide guidance to the organization's activities ensuring that legal issues, contracts, disputes and complex transactions are conducted within the due diligence of the legal framework.
You will:
Manage the legal business matters pertaining to the organization, working across a spectrum of legal, business and strategic issues. Reviewing legal data and provide legal advice and guidance to the company on various legal issues including contracts, litigation and regulatory compliance.
Identify and evaluate business and legal risks and find creative ways to mitigate them while achieving business goals.
Ensure compliance with legal and regulatory requirements.
Acts as advisor and manages coordination with external counsel on legal issues including but not limited to the organization's government and regulatory compliance, data privacy and risk mitigation, intellectual property and patents, etc.
Review and draft legal documents including contracts, agreements and other legal documents. Negotiate complex agreements of various types.
Conduct legal research and analysis on complex legal issues. Maintain up-to-date- knowledge of relevant laws and regulations affecting the company's operations.
Resolve issues that arise in existing financial and commercial relationships.
Help ensure that PayMongo's commercial relationships comply with the applicable laws and financial partner requirements.
Selects, develop and evaluates personnel to ensure the efficient operation of the function.
Provide guidance on legal matters to senior management and other departments within the company such as sales, tax, risk and compliance.
Provide legal training and support to other departments as needed.
You may be a fit if:
You possess a Juris Doctor degree and are a member of the Philippine Bar
You have extensive experience practicing corporate law in both a law firm setting or as part of an internal organization's legal team.
You have extensive knowledge and experience of contract law, corporate law and regulatory compliance
You have 5 year or more of experience leading a team of lawyers in a senior management capacity
You have strong analytical and problem solving skills
You have excellent stakeholder management and communication skills
You have strong negotiation and interpersonal skills, demonstrating the ability to work with cross functional teams.
Experience in fintech industry or financial services industry is a plus
PayMongo is a financial technology company enabling businesses to receive payments online easily. We started the company in March 2019, and we are backed by Silicon Valley's most forward-thinking investors including Y Combinator, Peter Thiel, Founders Fund and Stripe. We are looking for people with passion, grit and the integrity to help us build the future of payments.