Chief of Staff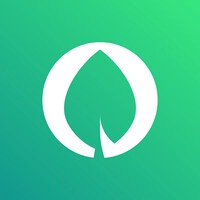 PayMongo
People & HR, Operations
Taguig, Metro Manila, Philippines
Posted on Thursday, May 11, 2023
PayMongo builds the most advanced online payments infrastructure in SE Asia, starting in the Philippines. Over the next few years, we will build a broad suite of products that aims to lower the barriers and remove all the complexities in payments. We are rapidly expanding to serve diverse needs of thousands of business. To continue on this exponential period of growth, we seek to build the best and the most diverse team of thinkers, doers and starters.
The Chief of Staff (CoS) to the CEO will play a critical role in ensuring that the organization runs smoothly and effectively, and that it achieves its strategic goals and objectives. From day one, the CoS will work closely with the CEO to have an immediate impact on the company's productivity, streamlining strategy, overseeing the rhythm of the business and communicating objectives between teams.
You will
Be an advisor and thought partner to the Chief Executive Officer and the executive team.
Act as an extension of the CEO, representing the office in cross-functional meetings and in open forums. Stand-in during meetings, take key decisions and speak on behalf of the CEO. Some say it's like acting as the stunt double.
You will be responsible for key areas such as strategic planning, project management, operations management, communication, decision making, relationship management and leadership & mentoring.
Strategic Planning: Support the CEO with developing and implementing the strategic plans of the organization, working closely with senior management to identify goal, objectives and priorities and developing plans and initiative to achieve these.
Project Management: Oversee the planning, execution and delivery of key projects and strategic initiatives within the organization. Work with various cross-functional teams, project teams and/or ad hoc committees to coordinate the efforts of various members of the organization, ensuring that projects are completed on time and within budget.
Operations Management. Work in close collaboration with senior management in overseeing the day-to-day operations of the organization. This may include but not limited to: managing budget, resources and staffing; developing and implementing policies and procedures to improve efficiency and productivity and identifying and resolving issues gaps with actionable, data-guided recommendations as well as creating systems and processes that will avoid such problems in the future.
Communication: Support the CEO in ensuring effective communication between different departments and teams within the organization, ensuring the strategy cascades to the broader organization. This may involve developing and implementing communication strategies and plans, conducting meetings and presentations, and ensuring everyone is up-to-date on key issues and developments.
Decision Making: May be responsible for making important decisions on behalf of the organization or advising senior management on key decisions. This entails a thorough understanding of the organization's goals, values and priorities and the ability to analyze complex data and information.
Relationship Management: Manage relationships with key stakeholders such as investors, customers, partners and vendors. Building and maintaining strong relationships, negotiating contracts and agreements or resolving disputes.
Leadership and Mentoring: May be involved in leading and mentoring others within the organization in areas such as setting clear goals and expectations, providing guidance and support and fostering a culture of teamwork and collaboration.
You may be a fit if:
You have a degree in a related field (e.g. Engineering, Computer Science, Mathematics, Physics, Management, Economics or Finance) or an equivalent practical experience.
You have extensive experience in management consulting or equivalent project management experience in a line role for a technology firm.
You have experience in structuring and executing complex analyses to support strategy in a fast-paced, constantly evolving environment.
You are biased towards action and have a mentality that no job is too big or too small to be done the right way.
You have excellent analytic, strategic thinking, organizational planning and execution skills.
You can think strategically from first principles while managing with a sense of urgency through ambiguities.
You are able to work strategically and collaboratively across product, engineering, business operations, finance, legal and other teams.
You can drive processes through internal stakeholders.
You have exceptional written and verbal communication skills with a talent for precise articulations of ideas and challenges.
You have a strong passion for fintech, online payments and the PayMongo mission.
PayMongo is a financial technology company enabling businesses to receive payments online easily. We started the company in March 2019, and we are backed by Silicon Valley's most forward-thinking investors including Y Combinator, Peter Thiel, Founders Fund and Stripe. We are looking for people with passion, grit and the integrity to help us build the future of payments.