Backend Developer Java/Kotlin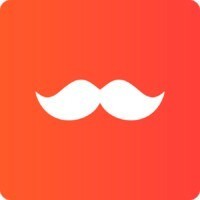 Rappi
Software Engineering
Multiple locations
Posted on Friday, September 22, 2023
Hey, it's time for you to join us showing the world we are the company that is changing paradigms, where we revolutionize the hours, minutes and seconds!
Do you want to know why Rappi?
⭐️ WE SEE OPPORTUNITIES where others see problems
⭐️ WE SEE CLOSE where others see distance
⭐️ WE SEE ADRENALINE where others see pressure.
Join a team where we are all capable of EVERYTHING, where we all have the same opportunities, regardless of gender, race, sexual orientation, religion, nationality, age, disability, training or experience.
Did you like what you have read so far? Find out how you will deliver magic together with us through your Rappi mission 🧡
Check out how it will impact our ecosystem:
As a company, we are always looking to generate solutions for our customers by the implementation of disruptive technologies and innovative solutions.
The team will be in charge of materializing the plans and projects that look promising from a business perspective, driving the company's growth and helping Rappi achieve its short and long term objectives.
Rappi will provide you with daily challenges in new technologies, tools, and business requirements to move the needle.
We are looking for a backend engineer to help us enhance and maintain our unique platform. You will be responsible for helping us build new features and maintain existing ones. Work closely with our product team to build the best possible solution.
As part of Rappi, you will be responsible for:
Design, develop, and maintain high-performance and scalable backend systems using Kotlin/Java(spring, micronaut and others frameworks), Golang(gingonic, echo)

Utilize your expertise in asynchronous programming to optimize the performance and responsiveness of our applications.

Integrate messaging systems such as Kafka and SQS to enable reliable and real-time communication between our services and external systems.

Collaborate closely with cross-functional teams, including frontend developers, product managers, and data engineers, to deliver exceptional software solutions.

Identify and resolve technical issues, bugs, and performance bottlenecks in the backend systems, ensuring the smooth operation of our platform.

Implement monitoring solutions using tools like New Relic or Splunk to proactively identify and address performance bottlenecks, errors, and anomalies.

Write clean, well-structured, and documented code, following best practices and Rappi's coding standards.

Conduct thorough code reviews, provide constructive feedback to your peers, and foster a culture of continuous improvement.

Stay up-to-date with emerging technologies and industry trends, and proactively propose and implement enhancements to our backend infrastructure.

Mentor and guide junior developers, supporting their professional growth and helping them thrive in their roles.
Good and now, what are the requirements for me to be part of this neon universe?
Experience working with JAVA: Kotlin

Service Oriented Software Architectures and API design

Working knowledge in at least one of the following Go, Node, Python.

Working knowledge of Relational and NoSQL DBs

Working knowledge of CI/CD practices

Experience working with Asynchronous processes.

JPA and JDBC understanding

BS/MS in Computer Science, Engineering, or a related field or + 5 years of verifiable relevant experience.

Ability to explore and learn new technologies

Experience in Redis, MemCached

Experience in Kafka

Experience in ElasticSearch
Worker type:
Regular
Company:
Rappi Technology Colombia
For more information check our website https://about.rappi.com/es and check our reviews on Glassdoor https://acortar.link/Eqm07Q
We are waiting for you with great anxiety and sparkle in our eyes to deliver magic together! #Rappi 🧡