Project Lead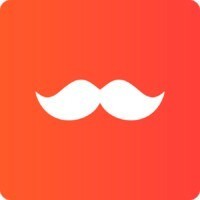 Rappi
Multiple locations
Posted on Friday, September 22, 2023
Hey, it's time for you to join us showing the world we are the company that is changing paradigms, where we revolutionize the hours, minutes and seconds!
Do you want to know why Rappi?
⭐️ WE SEE OPPORTUNITIES where others see problems
⭐️ WE SEE CLOSE where others see distance
⭐️ WE SEE ADRENALINE where others see pressure.
Join a team where we are all capable of EVERYTHING, where we all have the same opportunities, regardless of gender, race, sexual orientation, religion, nationality, age, disability, training or experience.
Did you like what you have read so far? Find out how you will deliver magic together with us through your Rappi mission 🧡
Check out how it will impact our ecosystem:
Gestionar el portafolio de proyectos a través del seguimiento de las actividades definidas, coordinación de los equipos de trabajo y comunicación con las diferentes áreas para mantener el control de las iniciativas en cuanto a tiempos, costo, riesgo y calidad de los entregables.
As part of Rappi, you will be responsible for:
Recepción, análisis y priorización de iniciativas de tecnología / producto para registrarlas en el portafolio de proyectos
Definir y velar por la calidad los entregables en cada etapa del proyecto (documentación, definición, datos de soporte, etc)
Coordinar y comunicar con los diferentes equipos de trabajo a lo largo de todo el ciclo del proyecto
Preveer y gestionar los riesgos relacionados con el proyecto
Realizar y reportar el seguimiento del proyecto (actividades, tiempos, presupuesto, entregables)
Reportar la salud del portafolio de proyectos a través de KPIs como cumplimiento de entregas, eficiencia del presupuesto, etc
Proponer mejoras a la gestión del portafolio
Monitorear los resultados del proyecto vs el impacto esperado
Good and now, what are the requirements for me to be part of this neon universe?
Mínimo 4 años de experiencia en puestos similares en fintechs o empresas de servicios financieros
Experiencia en proyectos de tecnología
Formación académica en Ing. Industrial o afines
Software:
Jira o en general software de gestión de proyectos
Herramientas de Google Suite

Conocimientos:
Conocimiento en Agile, Scrum, Project Management, Mejora Continua (certificación deseable)
Conocimiento en gestión y reportes de presupuesto de proyectos

Idiomas:
Inglés intermedio (lectura y escritura)
Competencias:
Coordinación
Comunicación efectiva
Proactividad
Mejora continua
Resolución de problemas
Worker type:
Regular
Company:
Tarjetas del Futuro
For more information check our website https://about.rappi.com/es and check our reviews on Glassdoor https://acortar.link/Eqm07Q
We are waiting for you with great anxiety and sparkle in our eyes to deliver magic together! #Rappi 🧡