Analista de compensación y liquidación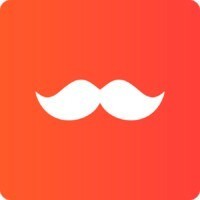 Rappi
Mexico City, Mexico
Posted on Friday, September 22, 2023
Hey, it's time for you to join us showing the world we are the company that is changing paradigms, where we revolutionize the hours, minutes and seconds!
Do you want to know why Rappi?
⭐️ WE SEE OPPORTUNITIES where others see problems
⭐️ WE SEE CLOSE where others see distance
⭐️ WE SEE ADRENALINE where others see pressure.
Join a team where we are all capable of EVERYTHING, where we all have the same opportunities, regardless of gender, race, sexual orientation, religion, nationality, age, disability, training or experience.
Did you like what you have read so far? Find out how you will deliver magic together with us through your Rappi mission 🧡
Check out how it will impact our ecosystem:
Gestionar las conciliaciones transaccionales y su afectación correcta en la contabilidad, así como detercar oportunamiente inconsistencias o diferencias que se presenten en los procesos y que representen alguna pérdida para TDF. a través de los procesos de conciliación implementados, realizando validaciones entre la liquidación y la aplicación transaccional en los contratos de los clientes.
As part of Rappi, you will be responsible for:
Conciliar las transacciones nacionales e internacionales a través de nuestra herramienta interna.
Detectar diferencias en las conciliaciones y levantar la incidencia para que se resuelva a la brevedad.
Realizar validaciones entre los importes liquidados a Prosa , VISA y liquidaciones internas para asegurar que se esté liquidando correctamente los importes determinados.
Validar que todos las operaciones de tarjeta de crédito se reflejen correctamente en la contabilidad e identificar alguna incidencia en el proceso, dando seguimiento con el área que corresponda.
Preparar el cierre operativo mensual para realizar la conciliación operativa contable
Good and now, what are the requirements for me to be part of this neon universe?
3 o más años en contabilidad (un plus en productos bancarios).

2 años en manejo de Bases de Datos.

3 años en procesos de conciliación.

2 años en los procesos de Compensación y Liquidación para transacciones nacionales e internacionales

Formación académica en Licenciatura en Contaduría Pública, Administración de Empresas o carrera afin, con conocimiento del Sistema Financiero
Conocimientos/Software:
Paquetería Office

Manejo de herramientas contables (ERP, Dynamics, etc)

Conocimiento en manejo de bases de datos

Conocimiento del Contrato de Intercambio Doméstico
Idiomas:
Inglés intermedio/avanzado (deseable)
Competencias:
Adaptabilidad

Proactividad
Capacidad de análisis
Autonomía
Trabajo en equipo
Worker type:
Regular
Company:
Tarjetas del Futuro
For more information check our website https://about.rappi.com/es and check our reviews on Glassdoor https://acortar.link/Eqm07Q
We are waiting for you with great anxiety and sparkle in our eyes to deliver magic together! #Rappi 🧡