Analista de auditoria Financiero y de riesgos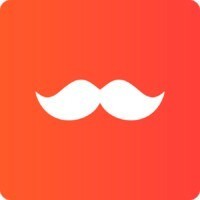 Rappi
Bogotá, Bogota, Colombia
Posted on Thursday, November 9, 2023
Hey, it's time for you to join us showing the world we are the company that is changing paradigms, where we revolutionize the hours, minutes and seconds!
Do you want to know why Rappi?
⭐️ WE SEE OPPORTUNITIES where others see problems
⭐️ WE SEE CLOSE where others see distance
⭐️ WE SEE ADRENALINE where others see pressure.
Join a team where we are all capable of EVERYTHING, where we all have the same opportunities, regardless of gender, race, sexual orientation, religion, nationality, age, disability, training or experience.
Did you like what you have read so far? Find out how you will deliver magic together with us through your Rappi mission 🧡
Check out how it will impact our ecosystem:
Contribuir como Auditor al cumplimiento de normas y políticas establecidas por la organización en materia de riesgos financieros y no financieros, AML de acuerdo con el plan anual de auditoría o requerimientos de la alta gerencia o cualquier ente regulador.
As part of Rappi, you will be responsible for:
Tareas y Responsabilidades:.
Asistencia en la planificación y ejecución de auditorías financiera y no financieras de acuerdo con el plan anual de auditoría, requerimientos de la alta gerencia o cualquier ente regulador.

Recopilación, análisis y verificación de datos financieros e información relevante y emisión de juicios imparciales sobre el resultado de su análisis.

Identificación de posibles riesgos financieros y debilidades en los controles internos.

Apoyo en la preparación de informes y documentación de auditoría.

Participación en reuniones y comunicaciones con los auditados para socializar los hallazgos de la auditoría.

Apoyar las labores de otras áreas/células de auditoría en materia de temas financieros, riesgos o AML..

Documentar los hallazgos y recomendaciones de acuerdo a la metodología de auditoría de la organización.
Realizar seguimiento a los hallazgos detectados en materia de tecnología o seguridad de la información emitidos internamente por el área de Auditoría, auditores externos o entes reguladores.
Actividades adicionales asignadas por la organización y relacionadas con el cargo.
Good and now, what are the requirements for me to be part of this neon universe?
RappiPay Colombia
Worker type:
Regular
Company:
RappiBank Colombia
For more information check our website https://about.rappi.com/es and check our reviews on Glassdoor https://acortar.link/Eqm07Q
We are waiting for you with great anxiety and sparkle in our eyes to deliver magic together! #Rappi 🧡