Data Scientist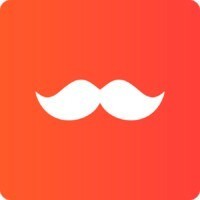 Rappi
Data Science
Multiple locations
Posted on Friday, November 10, 2023
Hey, it's time for you to join us showing the world we are the company that is changing paradigms, where we revolutionize the hours, minutes and seconds!
Do you want to know why Rappi?
⭐️ WE SEE OPPORTUNITIES where others see problems
⭐️ WE SEE CLOSE where others see distance
⭐️ WE SEE ADRENALINE where others see pressure.
Join a team where we are all capable of EVERYTHING, where we all have the same opportunities, regardless of gender, race, sexual orientation, religion, nationality, age, disability, training or experience.
Did you like what you have read so far? Find out how you will deliver magic together with us through your Rappi mission 🧡
Check out how it will impact our ecosystem:
Analizar y optimizar los procesos operativos globales, garantizando servicios de entrega eficientes y rentables, y apoyando los esfuerzos de mejora en servicio al proporcionar conocimientos y recomendaciones basados en datos.
As part of Rappi, you will be responsible for:
Análisis de Datos e Informes: Responsable de recolectar, analizar e interpretar datos relacionados con los KPIs de OPS de Retail

Mejora de Procesos: Contribuir a la identificación de ineficiencias en los flujos de trabajo actuales o áreas de mejora (tanto internamente como de otros equipos) que necesiten modificarse para observar los beneficios de las mejoras comprometidas.

Monitoreo de Rendimiento y Resolución de Problemas: Seguir datos en tiempo real, revisar métricas operativas e identificar de manera proactiva posibles problemas o desviaciones de los niveles de servicio esperados. En caso de discrepancias en el rendimiento, investigar las causas raíces, proponer soluciones y trabajar estrechamente con el equipo para resolver los problemas de manera rápida.
Good and now, what are the requirements for me to be part of this neon universe?
SQL Intermedio - Avanzado

Python Basico

Excel Intermedio

Power BI - Intermedio

1-2 años de experiencia en trabajos relacionados a Data Analysis.

Ingles - deseable
Worker type:
Regular
Company:
Rappi Technology Colombia
For more information check our website https://about.rappi.com/es and check our reviews on Glassdoor https://acortar.link/Eqm07Q
We are waiting for you with great anxiety and sparkle in our eyes to deliver magic together! #Rappi 🧡