Analista de Contabilidad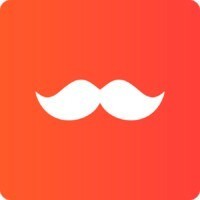 Rappi
Bogotá, Bogota, Colombia
Posted on Saturday, November 11, 2023
Hey, it's time for you to join us showing the world we are the company that is changing paradigms, where we revolutionize the hours, minutes and seconds!
Do you want to know why Rappi?
⭐️ WE SEE OPPORTUNITIES where others see problems
⭐️ WE SEE CLOSE where others see distance
⭐️ WE SEE ADRENALINE where others see pressure.
Join a team where we are all capable of EVERYTHING, where we all have the same opportunities, regardless of gender, race, sexual orientation, religion, nationality, age, disability, training or experience.
Did you like what you have read so far? Find out how you will deliver magic together with us through your Rappi mission 🧡
Check out how it will impact our ecosystem:
Graduado de Contaduría pública, Administración Financiera, o carreras afines, con mínimo con 3 años de experiencia en cargos relacionados como asistente de contabilidad, con experiencia en causación de gastos y conocimientos en herramientas de office.
As part of Rappi, you will be responsible for:
● Revisión propuesta de pago a proveedores.
● Gestionar proceso de diferencia en cambio.
● Elaboración formatos regulatorios.
● Análisis de cuentas.
● Preparación presentaciones gerenciales.
● Reportes solicitados de comportamiento de activos, pasivos, ingresos,
costos y gastos.
● Revisión de causación de facturas.
● Ejecución y validación de pasivos reales.
● Contabilización de nómina
● Contabilización y ejecución de controles de intangibles con la
correspondiente amortización.
● Elaboración y cruce de saldos recíprocas.
● Activación y amortización gastos pagados por anticipado.
● Contabilización, control y emisión de certificación de Stock de tarjetas.
● Registro de Compensación diaria de VSS.
● Ejecución depreciación mensual.
● Contabilización y control Cashback.
● Reclasificación y control de incidencias VISA.
● Apoyo en registro de cuentas por pagar, bancos, cartera, impuestos.
● Apoyo en el cierre contable mensual.
● Actividades adicionales asignadas por la organización y relacionadas
con el cargo.
Good and now, what are the requirements for me to be part of this neon universe?
●Contaduría pública, Administración Financiera o carreras afines
● Manejo herramientas de office, especialmente de Excel.
● Experiencia de mínimo 3 años en cargos relacionados con el área
contable.
Worker type:
Regular
Company:
RappiBank Colombia
For more information check our website https://about.rappi.com/es and check our reviews on Glassdoor https://acortar.link/Eqm07Q
We are waiting for you with great anxiety and sparkle in our eyes to deliver magic together! #Rappi 🧡