Brigadista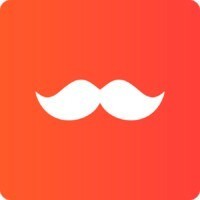 Rappi
Lima, Peru
Posted on Tuesday, November 14, 2023
Hey, it's time for you to join us showing the world we are the company that is changing paradigms, where we revolutionize the hours, minutes and seconds!
Do you want to know why Rappi?
⭐️ WE SEE OPPORTUNITIES where others see problems
⭐️ WE SEE CLOSE where others see distance
⭐️ WE SEE ADRENALINE where others see pressure.
Join a team where we are all capable of EVERYTHING, where we all have the same opportunities, regardless of gender, race, sexual orientation, religion, nationality, age, disability, training or experience.
Did you like what you have read so far? Find out how you will deliver magic together with us through your Rappi mission 🧡
Check out how it will impact our ecosystem:
Garantizar el orden adecuado y control de los motorizados (RT´S) durante el turno asignado así como el correcto orden en la entrega de mercadería de los proveedores en tienda.
As part of Rappi, you will be responsible for:
1. Asegurar que los Rt´s trusted y los Rt´s generados por fake orders se encuentren ordenados mientras esperan su turno de asignación en la dark store.
2. Tomar asistencia a los RT´s que se encuentren esperando turno.
3. Ayudar en la comunicación del packer para el llamado del RT proximo a ser asignado durante el handing.
4. Ordenar los turnos de entrega de mercadería para la atención con los proveedores en coordinación con la tienda.
5. Validar y/o notificar sobre irregularidades con los proveedores (zona de parking, descargo de mercadería.
6. informar al Store lead o picker Support su ingreso y salida a turno y refrigerio.
7. Verificar que las pantallas UFF estén operativas y/o que las pizarras estén disponibles y con el código de tienda.
8. En caso de no contar con pantalla UFF actualizar los códigos de tienda cada hora.
9. Solicitar a los RT´s de turno siguiente que se acerquen a la zona de packing con la maleta abierta para recibir los pedidos.
10. Estar atentos a que no se quede ninguna bolsa pendiente antes del retiro del RT
11. Agilizar a los RT´s en caso de demoras una vez terminado el handing.
12. Dar avisos en los grupos asignados en caso de cualquier eventualidad con los RT´s y/o visitas municipales o de cualquier entidad fiscalizadora.
13. Dar alerta en caso de ausencia y/o exceso de Rt´s en tienda
14. Mantener limpia y ordenada el área de trabajo.
Good and now, what are the requirements for me to be part of this neon universe?
.
Worker type:
Fixed Term (Fixed Term)
Company:
Rappi Technology Peru (Turbo)
For more information check our website https://about.rappi.com/es and check our reviews on Glassdoor https://acortar.link/Eqm07Q
We are waiting for you with great anxiety and sparkle in our eyes to deliver magic together! #Rappi 🧡