Head of Turbo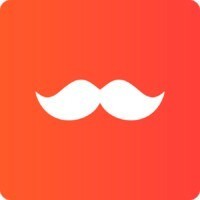 Rappi
Buenos Aires, Argentina
Posted on Saturday, November 18, 2023
Hey, it's time for you to join us showing the world we are the company that is changing paradigms, where we revolutionize the hours, minutes and seconds!
Do you want to know why Rappi?
⭐️ WE SEE OPPORTUNITIES where others see problems
⭐️ WE SEE CLOSE where others see distance
⭐️ WE SEE ADRENALINE where others see pressure.
Join a team where we are all capable of EVERYTHING, where we all have the same opportunities, regardless of gender, race, sexual orientation, religion, nationality, age, disability, training or experience.
Did you like what you have read so far? Find out how you will deliver magic together with us through your Rappi mission 🧡
Check out how it will impact our ecosystem:
● Rappi is one of the first Latin American unicorns and a start-up that continues to focus on growing and making life easier for our users. As a company, we seek to continue improving the services we already offer, add more to our offer and continue expanding throughout the Latin American continent.
● The purpose of Rappi is to make life easier for our users, educating consumers to evolve in their purchasing methodologies, generating trust and loyalty to Rappi as their favorite tool to meet the demands of the day, while helping our partners to grow their sales.
● How does Rappi achieve this purpose? By complementing the value proposition of Rappi by offering a robust mix of relevant choices to deliver magic to the user by offering content and complete catalogs that cover the needs and desires of all consumers, in a simple and practical way, with fair prices, delivered with excellence in service.
As part of Rappi, you will be responsible for:
The Turbo Head for Argentina at Rappi is by far one of the most demanding positions Rappi has to offer; it requires such a degree of talent and guts. The Turbo Head for Argentina acts as the CEO of the business unit.
The Head is responsible for identifying, prioritizing, building, and enabling new ways of developing and growing a new and fast-growing business while managing Turbo's Financial Statements (P&L, CF, and BS) and accomplishing world class KPIs. You will work closely with cross functional global partners including growth/marketing, operations, finance, product, engineering, finance, and HR.
This role reports to the Director - Global Head of Turbo
What will you do during the first months? (responsibilities of the role)

● Build the long-term vision for Turbo for Argentina rooted in a deep understanding of our customer needs.

● Be the conduit between global teams: growth/marketing, operations, product, engineering, finance, human resources and legal to develop and execute the Turbo's growth, profitability, and cash flow strategy for the country.

● Sale Turbo's strategy, needs, and priorities and gets buying from C-Level members when required, in order to align with the needs of the business

● Define the right balance between short-term revenue/profitability maximizing initiatives and long-term growth bets.

● Be a strategic thought partner to team members in different parts of the business; managed and supervises Turbo's local teams: Supply, Operations, and Category Management, and the cross functionality with their global leaders in Supply, Operations, Category management, Finance, product, SP&A, Tech and Ops

What experience will you bring? (experience needed)

● Business administration degree or equivalent plus hands-on experience working with advertisers.
● 10+ years of experience in consulting, strategy & operations, business development or CPGs and/or retail industry.
● A desire to take ownership of goal setting and deliver ambitious targets with exceptional business judgment and critical thinking skills
● Bilingual proficiency in English and/or Spanish, and ideally fluent in three languages (English, Portuguese, and Spanish)
What do you need to succeed? (skills that must have for the role)
● An ability to build deep relationships across a broad organization, cultivate a fun and collaborative work environment, and identify problems from different perspectives. Humility and empathy are essential to success in this role.
● Be customer obsessed (users and makers) and be passionate about building great experiences for Turbo users in the entire country.
● Focus on building businesses, not areas. Experience building and leading businesses, including ownership and optimization of business performance metrics
● Effective project management Entrepreneurial builder mindset, the ability to innovate and think outside the box; Experience building new business units and taking businesses from 0 to 1 while working on projects with high degrees of ambiguity.
● The ability to understand data and turn it into effective insight and adapt to rapidly changing environment and industry.
● An ability to build deep relationships across a broad organization, cultivate a fun and collaborative work environment, and identify problems from different perspectives.
● Humility and empathy are essential to success in this role.
● Develop and motivate the Turbo team in Argentina, to deliver exceptional results while taking care of the team and the culture; coaching and managing teams with motivational leadership
● High standards and a bias toward action. You can find the context and information you need through relationships across the organization, you push for clarity and delivery, and you hold a high bar from your contributions and those of the people you work with.
● Be able to work cross functionally with many other roles and stakeholders in the company
● Exceptional communication skills, both within your team and with leadership and partners
Good and now, what are the requirements for me to be part of this neon universe?
.
Worker type:
Regular
Company:
Rappi Technology Argentina
For more information check our website https://about.rappi.com/es and check our reviews on Glassdoor https://acortar.link/Eqm07Q
We are waiting for you with great anxiety and sparkle in our eyes to deliver magic together! #Rappi 🧡