Growth Paid Social Manager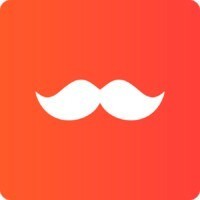 Rappi
Sales & Business Development
Multiple locations
Posted on Saturday, November 18, 2023
Hey, it's time for you to join us showing the world we are the company that is changing paradigms, where we revolutionize the hours, minutes and seconds!
Do you want to know why Rappi?
⭐️ WE SEE OPPORTUNITIES where others see problems
⭐️ WE SEE CLOSE where others see distance
⭐️ WE SEE ADRENALINE where others see pressure.
Join a team where we are all capable of EVERYTHING, where we all have the same opportunities, regardless of gender, race, sexual orientation, religion, nationality, age, disability, training or experience.
Did you like what you have read so far? Find out how you will deliver magic together with us through your Rappi mission 🧡
Check out how it will impact our ecosystem:
At Rappi we believe that empowered, self-motivated teams can accomplish huge things. We work in modern agile work-flows that integrate engineers, data scientists, business leaders and product owners to deliver specific user experiences applications and feature-sets.
The Paid Social Manager will be responsible for leading a team that will build and drive crucial marketing capabilities in Rappi's Social channels (Meta, TikTok, X, Twitch) from ideation phase to experiment design, budget management and execution. He/she will also be responsible for staying up-to-date with the latest paid social media trends and best practices to ensure that campaigns are as effective as possible, while interacting with cross-functional teams such as Branding and Adtech.
As part of Rappi, you will be responsible for:
- You will make decisions around how to invest Rappi's budget in the most effective way to achieve results (new users, CAC, GMV, orders), and will be fully responsible for optimization and maintenance of the Paid Social channels across multiple LATAM markets.
- Lead, motivate, train and enable the analysts working in your team to thrive.
- Experiment, measure, analyze and build rapport on performance of your countries and channels and impact on the overall business. Work with your team to proactively bring new ideas to test and ways to improve our team work.
- Build hypotheses and leverage testing (A/B tests, geo-test, incrementality tests) to drive the channels' measurement agenda, improving always-on results via experimentation.
- Act as a Project Leader for key strategic initiatives within the Performance Team and in collaboration with cross-functional teams (Adtech, CRM, BI, Branding, Product, Finance).
- Build powerful business relations with media-channel partners (i.e: Facebook, TikTok, X) to increase knowledge and implement alpha/beta product testing. Be a media expert.
- Review cohorts, CACs, user retention, diminishing return curves, LTV and other data to drive your optimization decisions.
- Understand creatives - what works well and what doesn't and generate recommendations. Work with brand stakeholders to ensure the best practices are implemented and provide proactive, structured and timely feedback.
- Control performance of your markets on a weekly basis, driving actions in order to achieve our ambitious targets.
- You will be reporting directly to the Paid Social Director.
Good and now, what are the requirements for me to be part of this neon universe?
* 3-5 years of experience in online marketing, in a heavily performance driven environment. ​
* Expert knowledge of Paid Social (Meta, TikTok). Needs to know his/her way around the media platforms (Ads Manager, Business Center, etc) to effectively guide his team of analysts.
* Data-driven decision making. Strong with Microsoft Excel and Google Sheets.
* Able to manage six to seven digit budgets.
* Able to manage and lead a team of analysts and an external agency.
* Great communication and presentation Skills. Must be comfortable with expositions to leadership (Directors / VPs).
* Confident working with stakeholders across product, tech, brand, customer service, sales and external partners.
* Exceptional problem-solving skills - comfortable working in changing environments and dealing with high complex business challenges
* Proactive, result-driven, analytical, critical thinking.
* Education: Engineering, Economics, Business Administration.
Desirable features:
* Portuguese-
* SQL skills is a plus
* Working knowledge of analytics & tracking tools (e.g Appsflyer, Amplitude, Singular, PowerBi)
Worker type:
Regular
Company:
Rappi Technology Mexico
For more information check our website https://about.rappi.com/es and check our reviews on Glassdoor https://acortar.link/Eqm07Q
We are waiting for you with great anxiety and sparkle in our eyes to deliver magic together! #Rappi 🧡