Director, RF/ Microwave Engineering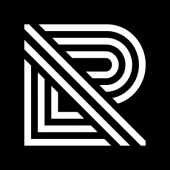 Reach Labs
Redwood City, CA, USA
Posted on Friday, July 21, 2023
At Reach, we are delivering technologies to enable the long-range, wireless transfer of power. We believe wireless energy can be as liberating for power systems as WiFi was for data systems, and are busy creating the energy infrastructure that will one day replace the aging electrical grid. We have raised funding from top tier VC's, have real world customers deploying our technology, and are continuing to build out the exceptional team that is making our vision a reality.
The Position
You will lead a group of RF and antenna engineers developing state-of-the-art wireless power delivery system. Your technical know-how, innovation and managements skills are key to designing cutting edge products in a fast-paced environment. You will work with other leaders to define our roadmap. This position requires system thinking and strong planning and integration skills of a complex first of its kind system as well as the experience of managing a team of experts from concept through implementation.
Key Position Responsibilities:
Lead a team of RF and antenna engineers to deliver products from concept and simulation to mass production.
Architect and design antenna, antenna arrays and high efficiency power amplifiers at high frequency from 5GHz to 24GHz.
Investigate, study, and introduce new components and subsystems.
Supervise and perform simulations, PCB antenna implementation, integration with firmware, and product design documentation using our PLM system.
Ownership of design for manufacturability.
Support product manufacturing bring up.
Collaborate with mechanical (packaging and thermal) engineering.
Guide and perform certification testing. Support field testing.
Develop documentation and processes to ensure high product quality in conjunction with effective development process.
Lead the development of system test plans.
Qualifications:
Electrical Engineering degree or Master (PhD preferred).
Expert knowledge using ADS and HFSS
10–15-year hands on experience in developing antennas, and antenna arrays.
5–10-year experience in management of antenna development and high efficiency high-power amplifiers teams.
A system thinker that can define and guide a platform definition and design.
Familiar with the design process from concept through board development and system integration for high volume production.
Hands-on experience with bring up and troubleshooting of high-power microwave chains and beam forming and steering systems.
Experience is developing hardware and testing for some or all of the following: Bluetooth, BLE, Wi-Fi, RF to DC power conversion.
In-depth understanding of safety EMI and EMC compliance and certification.
Ability to work cross‐functionally.
Strong interpersonal and communication skills.
Ability to mentor junior engineers and effectively communicate complex concepts.
Results and deadline driven.
Able to work independently with little direction and multi‐task.
Takes great pride and ownership in developing products.
Reach - Who We Are
Reach is a pioneer in a new frontier of technology. Born out of MIT, incubated in YC, and developed in an "office space" that was once the oven of a cookie factory, we are a group of curious, passionate, and creative problem solvers, and we approach our work with vigor and humility.
Much has changed since our cookie factory days, but our core philosophies have remained. Decisions are made quickly, meetings and politics are kept to a minimum, and everyone here does high-visibility work that has considerable influence on our product and company. We have weekly team lunches, quarterly offsite company events, and often spend time together outside of work bicycling, rock climbing, playing music, and hosting happy hours.
We highly value diversity at our company - in not only professional capabilities and experience, but also in personal interests, schools of thought, musical tastes, and walks of life. We prioritize inclusivity, and do not discriminate on the basis of race, religion, national origin, gender, sexual orientation, age, marital status, veteran status, or disability status.
In compliance with federal law, all persons hired will be required to verify identity and eligibility to work in the United States.