Lead Sales/Solution Engineer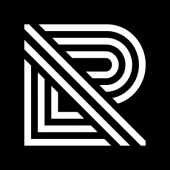 Reach Labs
Sales & Business Development
Redwood City, CA, USA
Posted on Thursday, August 3, 2023
At Reach, we are delivering technologies to enable the long-range, wireless transfer of power. We believe wireless energy can be as liberating for power systems as WiFi was for data systems, and are busy creating the energy infrastructure that will one day replace the aging electrical grid. We have raised funding from top tier VC's, have real world customers deploying our technology, and are continuing to build out the exceptional team that is making our vision a reality.
We are seeking a player/coach to lead our Sales/Solutions Engineering efforts. The ideal candidate will demonstrate the ability to meet/exceed the below requirements, show a high level of individual responsibility, and act with passion and intensity in a fast-paced and collaborative wireless power-at-a-distance start-up. This will be a full-time position reporting directly to the Chief Commercial Officer.
Key Position Responsibilities:
Create and deliver tailored proof of concepts, demonstrations, and collateral for federal stakeholders at both the executive and analyst level.
Become an expert in using Reach's products to meet customer use cases
Work closely with customers/prospects to understand their product or development needs and use cases for wireless power to propose effective use of Reach's products.
Adapt Reach's products as required for specific customer use cases
With each deployment you will operationalize lessons learned, driving the team to continuously improve product performance, reliability, and field-ability on the path to production readiness.
Engage with Reach product and engineering teams to incorporate field learnings into Reach product offerings.
Understand federal mission sets and strategic objectives to better showcase Reach's products.
Evangelize Reach and interact with federal customers at events
While federal experience is the priority, the ability to work with commercial customers will also be important, especially in the short term.
Collaborate and maintain a close working relationship with our executive, product, engineering, sales, and marketing functions
Systemize and playbook pre-sales activities, such as demos and technical collateral to make the process repeatable.
Qualities and Experience:
Technical experience within DoD or supporting DoD customers
Outstanding presentation skills to both technical and executive audiences, whether impromptu on a whiteboard or using presentations and demos
Ability to see the big picture, dive deep into the details and prioritize tasks
Unyielding focus on expediently delivering working hardware and software to customers
A strong desire to roll up your sleeves and help build a business in an extremely fast-paced environment
Technical writing skills (Technical documentation, proposal writing, whitepapers, blog posts, etc.
Work well both independently and as part of a fast-moving, collaborative team
Startup or Product Launch experience
Passion for influencing others for positive change
Ability to travel up to 33% of the time to customer sites around the US
Qualifications and Work Experience:
Bachelor's Degree in Computer Engineering, Electrical Engineering, or other technical field or equivalent work experience.
Advanced Degrees and Additional Training are beneficial
Experience deploying RF-based systems (e.g., Wi-Fi) a strong plus
Knowledge of Federal Government customer operations processes/procedures
8-12 years' of hands-on experience designing and developing hardware or software products
US Citizenship required.
Reach - Who We Are
Reach is a pioneer in a new frontier of technology. Born out of MIT, incubated in YC, and developed in an "office space" that was once the oven of a cookie factory, we are a group of curious, passionate, and creative problem solvers, and we approach our work with vigor and humility.
Much has changed since our cookie factory days, but our core philosophies have remained. Decisions are made quickly, meetings and politics are kept to a minimum, and everyone here does high-visibility work that has considerable influence on our product and company. We have weekly team lunches, quarterly offsite company events, and often spend time together outside of work bicycling, rock climbing, playing music, and hosting happy hours.
We highly value diversity at our company - in not only professional capabilities and experience, but also in personal interests, schools of thought, musical tastes, and walks of life. We prioritize inclusivity, and do not discriminate on the basis of race, religion, national origin, gender, sexual orientation, age, marital status, veteran status, or disability status.
In compliance with federal law, all persons hired will be required to verify identity and eligibility to work in the United States.