Senior Mechanical Engineer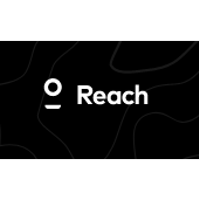 REACH
Redwood City, CA, USA
Posted on Thursday, May 11, 2023
At Reach, we are delivering technologies to enable the long-range, wireless transfer of power. We believe wireless energy can be as liberating for power systems as WiFi was for data systems, and are busy creating the energy infrastructure that will one day replace the aging electrical grid. We have raised funding from top tier VC's, have real world customers deploying our technology, and are continuing to build out the exceptional team that is making our vision a reality.
Reach's hardware products serve as the base on which our product portfolio is built. The hardware team is responsible for industrial design, electrical engineering, mechanical engineering, and supply chain. Each employee serves a critical purpose in bringing transformative products to market.
We are seeking one candidate for a role as a Senior Mechanical Engineer on our team. The ideal candidate would demonstrate the ability to meet and exceed the below requirements, would show a high level of individual responsibility, and would act with passion and intensity in a fast-paced and collaborative wireless power start-up. This will be a full time position. This role reports directly to the Mechanical Engineering team lead.
Responsibilities:
Create complete 3D models and 2D drawings of parts and assemblies using SolidWorks employing industry best practices and following appropriate GD&T standards.
Enable predictable and successful system builds by identifying opportunities for analysis (FEA, TA, etc.) and prototyping (3D Printing, CNC, sheet metal)Drive First Article Inspection and Production Control processes in qualification of component level parts and sub-assemblies.
Drive implementation of mechanical fixtures while collaborating with Electrical Engineers to assist with manufacturing, assembly, and field testing
Develop test methods, protocols and fixtures to evaluate components and functional sub-systems, both mechanical and electrical
Create manufacturing methods & documentation, including Manufacturing Process Instructions and Bills of Materials.
Identify and qualify new fabrication vendors for low-high volume manufacturing, both domestic and international.
Qualifications and Experience:
BS or higher in Mechanical Engineering, related discipline, or demonstrated equivalent experience. Interest and/or background in wireless power is a plus.
5+ years of hands on experience in designing physical products using multiple processes and materials
5+ years of in depth solid modeling experience, using industry tools to manage complex parts and assemblies
Experience using rapid prototyping techniques (additive manufacturing, CNC, etc) to validate design decisions
Expertise in the development and integration of electro-mechanical components, such as display assemblies, batteries, and antenna.
Expertise with at least one FEA software (preferably more) and techniques for engineering analysis
Experience designing fixtures and assemblies for manufacturing and lab support, assembly, and reliability testing
Strong communication skills.
Work well both independently and as part of a fast-moving, collaborative team.
Familiarity with basic hand tools and fabrication methods such as CNC, sheet metal, and 3D printing.
Bonus Skills:
Experience working with overseas suppliers and ODM/CM/JDM partners, specifically designing and ramping high volume parts and assemblies.
Experience designing industrial or commercial equipment
Experience designing RF products and implementation of EMI/EMC shielding
Experience designing thermal systems or modules for electronics products
Experience designing products to be deployed in harsh outdoor environments
Experience designing products requiring FCC certification
Comfort with travel domestically and internationally to support manufacturing
Benefits:
Flexible working hoursUnlimited, paid vacation policy
High degree of autonomy and work ownership with strong action-to-impact relationship
Dental, Vision, and Medical coverage, with HMO, PPO, HDHP options
401k, HSA, FSA
Long-term Disability, Short-term Disability and Life insurance offerings
Hybrid work scheduleEquity as part of a total comp package
PLEASE SEND US:
Samples of work. This could be a link to a website, a portfolio in PDF or word, some JPGs or whatever you think can give us a sense for what you have done.
Reach - Who We Are
Reach is a pioneer in a new frontier of technology. Born out of MIT, incubated in YC, and developed in an "office space" that was once the oven of a cookie factory, we are a group of curious, passionate, and creative problem solvers, and we approach our work with vigor and humility.
Much has changed since our cookie factory days, but our core philosophies have remained. Decisions are made quickly, meetings and politics are kept to a minimum, and everyone here does high-visibility work that has considerable influence on our product and company. We have weekly team lunches, quarterly offsite company events, and often spend time together outside of work bicycling, rock climbing, playing music, and hosting happy hours.
We highly value diversity at our company - in not only professional capabilities and experience, but also in personal interests, schools of thought, musical tastes, and walks of life. We prioritize inclusivity, and do not discriminate on the basis of race, religion, national origin, gender, sexual orientation, age, marital status, veteran status, or disability status.
In compliance with federal law, all persons hired will be required to verify identity and eligibility to work in the United States.