HR Lead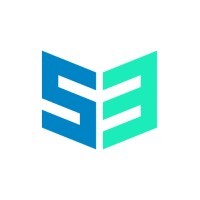 SalaryBox
People & HR
Gurugram, Haryana, India
Posted on Saturday, January 28, 2023
About Salarybox
It's an amazing time to be joining SalaryBox as we continue to transform attendance and payroll for over 60 million MSME's in India.
We launched the app in Jan 2021, and now have more than 1 million downloads of the app. We support more than 200k businesses and operate at scale.
Backed by Y-Combinator, SalaryBox is India's leading attendance and payroll app. Considered to be the engine of economies around the world, the MSME segment in India alone has ~63 million units, and employs ~100 million people. The sector accounts for 27% of GDP and is crucial to the functioning of the economy.
We are on a mission to make work easier for these business owners, managers, and employees so that they can focus on the things they do best.
Today, SalaryBox is a fun bunch of analytical and ambitious folks building the first-of-its-kind technologies for the MSME ecosystem. We are here to enhance the employee experience of over 10 million end consumers in the next twelve months. Our mission is big, so we act with urgency in everything we do. We find creative ways to test ideas and learn today so that we focus on the right things tomorrow.
And we are just getting started!
Website : https://www.salarybox.in/
LinkedIn : https://www.linkedin.com/company/salaryboxapp
About the Role
We are looking for an HR Head with at least 5 years experience. You will be an integral part of building the Salarybox Team & shaping the culture.
Responsibilities:
Build and lead a high-performing team, including hiring, mentoring and developing talent
Establish, communicate, and implement a strategic vision that aligns People & HR with broader organizational OKRs
Spearhead people programs that enable Salarybox employees to succeed, including performance management, rewards, development, engagement & retention
Oversee development of people-centric policies that align with organizational mission & strategy
Work with the C-suite executives for workforce planning, budgeting and talent nuturing initiatives.
Requirements
5+ years of work experience in HR & People, with a deep understanding of best-practices
Proven experience building teams, leading, and developing talent to raise the bar
Track record of developing, defining, prioritizing, and rolling out scalable HR & People solutions that address organizational needs
Demonstrated track record of problem-solving
Ability to thrive in a fast-paced environment with ever-changing priorities