Area Sales Manager (Los Angeles)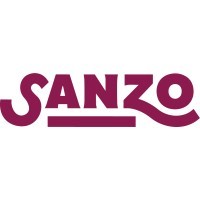 Sanzo
Sales & Business Development
Los Angeles, CA, USA
Posted on Friday, January 6, 2023
Description
You will be our eyes and ears on the ground covering the Greater Los Angeles Area. The role reports to the District Sales Manager - Southern California.
Specific job functions include:

Sales & Merchandising
Sales execution: work with top tier grocery partners, hospitality partners, specialty and up-and-down-the-street retailers in the Greater Los Angeles Area. You will source new sales opportunities and close sales daily to help achieve revenue goals.
Account management: manage store inventory, placement, pricing and orders. Work with store managers and distributor sales representatives to keep product in stock, avoid out of stock issues, implement promotions, and maximize sales during promotion periods.
Account merchandising: blow up & maximize brand exposure in market. Visit active accounts consistently to check that our product is in stock, in place, and selling. Work with store managers to get the best placement possible, expand shelf facings, and get secondary locations. Utilize point of sale (POS) materials wherever possible. Track challenges and successes.
Distributor & retailer management: Work with distributor sales representatives in the field, motivate & support them with existing & targeting new accounts. Provide store personnel and distributor representatives with the support and tools they need to be successful. This includes product knowledge, promotional support, point of sales tools and incentives. Develop strong retailer & distributor relationships.
Requirements
WHO YOU ARE
You're self-aware and you self-regulate. You understand who you are and always seek to get better. You're accountable and transparent, knowing it's way better to disappoint with a truth than to appease with a lie.
You take pride in taking out the trash when no one is watching. You enjoy performing every task at a high quality simply because you can't imagine doing otherwise.*
You're that person people connect with. It doesn't matter whether you're a natural introvert or extrovert. When people meet you, they want to continue to be around you.

BASIC QUALIFICATIONS
All of "Who You Are", plus:
1-3 years CPG sales experience in Southern California. Startup experience strongly preferred. Bonus points if you've worked with Whole Foods Market, Vons / Pavilions, broadline distributors UNFI/KeHE as well as regional DSDs.
Motivated self-manager who takes initiative and can deliver on ambitious sales targets with minimal oversight.
Vehicle required -- but company will reimburse for mileage, tolls and parking (as needed).
We show strong preference for those with a demonstrated scrappy, entrepreneurial bend.
*For this role, essential functions include, but are not limited to: being licensed and in good standing (e.g. your license isn't suspended) to operate an automobile, ascending/ descending steps and loading docks, and lifting 25-pound cases.
Benefits
This is an opportunity to become an early employee at a high-growth start-up, with a high focus on your personal career development and continuous learning opportunities. You'll find a supportive culture of continuous growth and empathy. We also offer:
Competitive pay, equity + paid time off
Company subsidized health, dental & vision insurance
Company-sponsored 401(k)
Flexible work scheduling: we'll have necessary check-ins to ensure we're aligned. But we trust you to do what is necessary to achieve your targets.
==
We are proud to be an Equal Opportunity/Affirmative Action Employer. Sanzo does not discriminate on the basis of race, color, religion, sex (including pregnancy and gender identity), national origin, political affiliation, sexual orientation, marital status, disability, genetic information, age, membership in an employee organization, retaliation, parental status, military service, or other non-merit factor. Applicants and employees are protected from discrimination under Federal law. For more information, please see https://www.dol.gov/sites/dolgov/files/OFCCP/regs/....

Our compensation reflects the cost of labor across several US geographic markets. The base compensation for this position ranges from $50,000/year in our lowest geographic market up to $70,000/year in our highest geographic market. Compensation is based on a number of factors including market location, job-related knowledge, skills, and experience. As an emerging brand, Sanzo is a total compensation company. Depending on the position offered, equity, and other forms of compensation may be provided as part of a total compensation package, in addition to a full range of medical, financial, and/or other benefits. Applicants should apply via our internal or external career site.