TikTok Content Specialist (Los Angeles)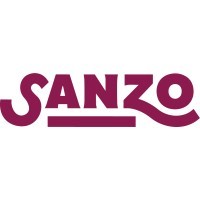 Sanzo
Los Angeles, CA, USA
Posted on Friday, April 21, 2023
Description
We're looking for a TikTok content creator who is excited about storytelling for Sanzo as we continue on our mission of bridging cultures by inviting communities to explore Asian flavor.
The role is responsible for executing on our brand voice and tone, visual identity and steering execution of the brand on TikTok. You'll also represent the brand at key activations in Los Angeles.
A successful candidate has a comprehensive grasp of current pop culture and possesses empathy for what value our brand can provide to the TikTok community, as well as which trends make sense for our brand to participate in.
RESPONSIBILITIES
Identify and execute on content strategies that add value and entertainment to the TikTok community
Increase engagement and the following of our Sanzo community
Execute on key IRL initiatives (e.g. "Person on the street" interviews, Sanzo event activations, etc.)
Develop daily / weekly content roadmap and participate in brainstorming sessions
Engage in our test-and-learn agenda in partnership with internal and external partners.
Engage with Marketing leadership on the overall content and social investment strategy.
Requirements
WHO YOU ARE
You're self-aware and you self-regulate. You understand who you are and always seek to get better. You're accountable and transparent, knowing it's way better to disappoint with a truth than to appease with a lie.
You take pride in taking out the trash when no one is watching. You enjoy performing every task at a high quality simply because you can't imagine doing otherwise.
You're that person people connect with. It doesn't matter whether you're a natural introvert or extrovert. When people meet you, they want to continue to be around you.
BASIC QUALIFICATIONS

All of "Who You Are", plus:
Passionate content creator - either personally or professionally. When applying, please submit links to your portfolio and/or to Instagram + TikTok handles you are managing or have managed.
Demonstrated scrappy, entrepreneurial bend. A self-starter mentality and the ability to handle and prioritize simultaneous projects with agility and speed is key for this role.
Effective written communicator. As you will be communicating directly with fans and potentially other external third parties on behalf of the brand, attention to detail including spelling, grammar and punctuation is critical.
Benefits
This is a *paid* opportunity to become an intern at a high-growth, minority-owned consumer startup, with a high focus on your personal career development and continuous learning opportunities. Though the role is 100% remote, you're invited to break bread with our Brooklyn HQ team and you must reside within the New York metropolitan area.
You'll find a supportive culture of continuous growth and a desire to bridge cultures. And yes, there's free Sanzo involved ;)
==
We are proud to be an Equal Opportunity/Affirmative Action Employer. Sanzo does not discriminate on the basis of race, color, religion, sex (including pregnancy and gender identity), national origin, political affiliation, sexual orientation, marital status, disability, genetic information, age, membership in an employee organization, retaliation, parental status, military service, or other non-merit factor. Applicants and employees are protected from discrimination under Federal law. For more information, please see https://www.dol.gov/sites/dolgov/files/OFCCP/regs/....

Our compensation reflects the cost of labor across several US geographic markets. The base compensation for this position ranges from $15-25 per hour. Compensation is based on a number of factors including market location, job-related knowledge, skills, and experience. As an emerging brand, Sanzo is a total compensation company. Depending on the position offered, equity, and other forms of compensation may be provided as part of a total compensation package, in addition to a full range of medical, financial, and/or other benefits. Applicants should apply via our internal or external career site.