Data Solutions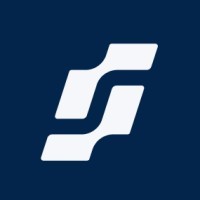 Standard Metrics
Remote · United States
Posted on Friday, September 9, 2022
Standard Metrics, formerly known as Quaestor, is an automated financial collaboration platform that helps investors and founders to move faster together and make better, forward-facing decisions. We're a full-time team of product builders, investors, and optimists, rebuilding investor relations from the ground up. Standard Metrics is backed by 8VC and Spark Capital along with other leading software VCs and angels and is currently a trusted resource for many of the top venture capital firms in the world.
Come build with us
As a member of the Data Ops team you will get to work directly with investment data from our venture capital customers and startup partners. You will dive deep into the numbers, make sense of complicated investment data, and interface directly with some of the leading venture firms and startups in the world. This is role that touches many departments and functions and has lots of opportunity for growth.
Responsibilities
Process investment data from venture capital firms.
Process income statements, balance sheets, and cash flow statements from startups.
Assist in the successful implementation and onboarding of new customers.
Process account information and other documents by resolving inconsistencies and reviewing data for errors using standard data workflows.
Review discrepancies in data received and ensure data accuracy on platform.
Collaborate with product and engineering on streamlining data workflows.
Experience that will help
Experience in financial accounting
Preliminary understanding of Venture Capital and startup investment structures
Intermediate working knowledge of spreadsheets
Ability to communicate clearly and meet deadlines
Reliable, trustworthy and driven by a hunger to learn
Passion for technology, startups, and entrepreneurship
Major in finance, accounting, or entrepreneurship
Data science background a plus
Competitive salary: For our employees located in the USA, we aim to pay at or above the market rate of US-based tech hubs like San Francisco or NYC. For international roles, we aim to pay top of market for your country.
Health and dental insurance: We cover you and your family's health/dental insurance 100% in the USA. Internationally we match local health coverage for you and your family.
Flexible vacation: Take time off when you need it! We find most employees take 3-4 weeks in addition to holidays, but there are no firm rules. We trust our employees to know what's best for them.
Paid parental leave: 12 weeks of paid leave for all new parents in the USA. Internationally we match parental leave standards in your area.
Complete transparency: Everyone has full access to business metrics and financial information about the company.
Regular offsites: While we are a remote first company, and we build our communication, processes, and structures with a dispersed workforce in mind, we also love getting the team together. On a recurring basis, we fly the whole team out to an exciting destination to plan, bond, and innovate.