Solutions Architect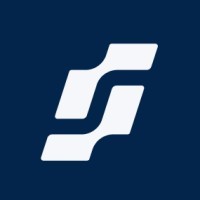 Standard Metrics
IT
San Francisco, CA, USA
Posted on Friday, September 9, 2022
Standard Metrics, formerly known as Quaestor, is an automated financial collaboration platform that helps investors and founders to move faster together and make better, forward-facing decisions. We're a full-time team of product builders, investors, and optimists, rebuilding investor relations from the ground up. Standard Metrics is backed by 8VC and Spark Capital along with other leading software VCs and angels and is currently a trusted resource for many of the top venture capital firms in the world.
Come build with us
As a Solutions Architect at Standard Metrics, you will be the technical face of our company and the biggest advocate for our customers. You'll work closely with sales, customer success and product managers to ensure that our product has the right experiences and shape to drive value in prospect & customer engagements. The ideal candidate will be a scrappy executor. You'll be on point for demoing our product, scoping proof of concepts, making users successful, and amplifying the voice of our customers. Expect to learn a ton about startup finance, Venture Capital investment, and early-stage product go-to-market!
Responsibilities
Building awesome product demos, tutorials, reference architectures, and blogs demonstrating the strong capabilities of the Standard Metrics platform
Knowing Standard Metrics platform from end-to-end and educating customers on how to use it
Working cross-functionally to be the voice of our customers and delivering impactful solutions alongside our product and engineering teams
Working directly with customers at every layer of their organization and acting as a trusted advisor for our users
Helping us identify potential improvements and gaps in our product and prioritizing features through the development process
Efficiently managing stakeholders to ensure that we stay focused on our key objectives and metrics in the sales process.
Driving crisp communication about our products and services, both internally and externally
Working alongside marketing and sales to create and deliver high-quality content.
Experience that will help
5+ years of pre and post-sales experience, either as a sales engineer, solutions engineer/architect, customer success engineer/manager, or consultant.
Self-motivated, entrepreneurial team player. Willing to work in a fast-paced, constantly evolving environment.
Excellent communication and storytelling skills, strong EQ and client empathy
Customer success orientation. You are able to demonstrate technical concepts to technical and non-technical audiences, build value with end users, and drive solutions over the line.
Strong accounting skills. You should have a working knowledge of finance and accounting fundamentals, as well as a nuanced and technical understanding out our platform.
Experience in enterprise SaaS, infrastructure, open source, and/or ML/AI technologies.
Cross-functional collaboration with technical stakeholders, including Engineering and Product.
Experience with Private Markets, Venture Capital or Private Equity is a plus. Experience supporting portfolio monitoring, cap table management or accounting SAAS products is a plus.
Competitive salary: For our employees located in the USA, we aim to pay at or above the market rate of US-based tech hubs like San Francisco or NYC. For international roles, we aim to pay top of market for your country.
Health and dental insurance: We cover you and your family's health/dental insurance 100% in the USA. Internationally we match local health coverage for you and your family.
Flexible vacation: Take time off when you need it! We find most employees take 3-4 weeks in addition to holidays, but there are no firm rules. We trust our employees to know what's best for them.
Paid parental leave: 12 weeks of paid leave for all new parents in the USA. Internationally we match parental leave standards in your area.
Complete transparency: Everyone has full access to business metrics and financial information about the company.
Regular offsites: While we are a remote first company, and we build our communication, processes, and structures with a dispersed workforce in mind, we also love getting the team together. On a recurring basis, we fly the whole team out to an exciting destination to plan, bond, and innovate.