Product Designer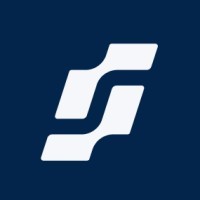 Standard Metrics
Product, Design
San Francisco, CA, USA · Remote
Posted on Friday, November 11, 2022
Standard Metrics, formerly known as Quaestor, is an automated financial collaboration platform that helps investors and founders to move faster together and make better, forward-facing decisions. We're a full-time team of product builders, investors, and optimists, rebuilding investor relations from the ground up. Standard Metrics is backed by 8VC and Spark Capital along with other leading software VCs and angels and is currently a trusted resource for many of the top venture capital firms in the world.
Come build with us
We are building out our product design team who sit at the center of our entire product building process. We are looking for motivated, focused, curious designers with deep experience working in SaaS companies shipping exceptional products. This role is an exciting mix of tactical and strategic work that will allow you to work closely with every department in the company, as well as with some of the top venture firms in the world.
Responsibilities
Creating and validating design solutions that balance delightful usability, functionality, and technical flexibility through sketches, prototypes, and testing + iteration
Owning the end-to-end user journey across complex workflows, from ideation, to prototyping, to user testing, to final production
Leveraging user research, rapid prototyping, and data insights to identify ways to improve the Standard Metrics platform and user experience
Synthesizing design, engineering, product, and business requirements that underpin complex, cross-functional initiatives
Leading by example - do phenomenal work and help people on the team learn how you do it. Participate in weekly design reviews and act as a mentor for junior designers
Welcoming and actively soliciting feedback from cross-functional teams and users to build better product experiences and work flows
Documenting and building on design systems as they pertain to your product and providing guidance on cross-product design strategy
Moving us towards a more cohesive and coherent product experience and supporting rapid prototyping and product development
Collaborating with your Product and Engineering partners to influence the product roadmap, identify opportunities, and make decisions based on impact to Standard Metrics Users
Experience that will help
You have 5-7+ years of experience in an individual contributor role on a Product Design team for web and mobile
You demonstrate excellence and efficiency in using Figma, CSS, HTML, React, etc…
You have experience working in SaaS companies shipping exceptional products at a fast pace
You have a collaborative mindset, with experience working across disciplines and with multiple stakeholders (ex: product and marketing managers, visual designers, and engineers)
You are enterprising and demonstrate high agency. You don't wait for change but instead move with urgency and come to the table with proposals on how to improve product and process
You demonstrate autonomy and leadership. You don't stay stuck when faced with difficult challenges, you find a way to keep moving things forward, through data, experimentation, or other means
You understand scope and complexity. You leverage your design experience to simplify complex problems to their essential elements.
You know how to create simple and elegant design solutions to complicated problems. You're curious about your domain and strive to become an expert in your users' needs
You understand overall vision and strategy. In addition to understanding a user's problems today, you also have an eye to user wants in the future and continuously ask how we can challenge ourselves to innovate.
Bonus Points
You have experience with B2B, fintech, finance, or the venture capital and startup space
You value the importance of over-communication and detail-driven documentation, especially when collaborating with remote colleagues in different time zones
You want to work at a company that believes that design will be a driving force for the success of the product
Note: A portfolio is required with application of this role.*
Competitive salary: For our employees located in the USA, we aim to pay at or above the market rate of US-based tech hubs like San Francisco or NYC. For international roles, we aim to pay top of market for your country.
Health and dental insurance: We cover you and your family's health/dental insurance 100% in the USA. Internationally we match local health coverage for you and your family.
Flexible vacation: Take time off when you need it! We find most employees take 3-4 weeks in addition to holidays, but there are no firm rules. We trust our employees to know what's best for them.
Paid parental leave: 12 weeks of paid leave for all new parents in the USA. Internationally we match parental leave standards in your area.
Complete transparency: Everyone has full access to business metrics and financial information about the company.
Regular offsites: While we are a remote first company, and we build our communication, processes, and structures with a dispersed workforce in mind, we also love getting the team together. On a recurring basis, we fly the whole team out to an exciting destination to plan, bond, and innovate.