SDR Manager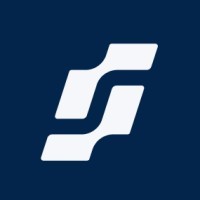 Standard Metrics
Sales & Business Development
Remote · United States
Posted on Friday, January 27, 2023
Standard Metrics, formerly known as Quaestor, is an automated financial collaboration platform that helps investors and founders to move faster together and make better, forward-facing decisions. We're a full-time team of product builders, investors, and optimists, rebuilding investor relations from the ground up. Standard Metrics is backed by 8VC and Spark Capital along with other leading software VCs and angels and is currently a trusted resource for many of the top venture capital firms in the world.
Come build with us
We are building out our small but mighty Sales team. We are hiring motivated, focused, curious, and coachable sales professionals who will be the first point of contact for our customers.
We are looking for passionate and self-driven SDR Lead who has experience leading SDR teams and also wants to be a player / coach (a hands on leader who will email/call/adapt outreach to their own prospects). You will get a front-row seat in the facilitating, fast-paced and impactful world of venture capital and private markets and will have the opportunity for an exciting mix of tactical and strategic work as we look to rapidly expand our playbook, team and business.
Responsibilities
Manage and lead a team of SDRs to meet and exceed sales targets
Develop and implement strategies for generating new leads and closing deals
Monitor team performance and provide coaching and feedback to improve results
Collaborate with marketing and other departments to optimize lead generation and sales processes
Analyze data and metrics to identify trends and opportunities for improvement
Act as a liaison between the sales team and other departments to ensure seamless communication and collaboration
Ensure all data is properly maintained and updated in our CRM
Build pipeline using a mix of outreach techniques: sales and cold outreach methodologies and various relationship-building opportunities (e.g. trade shows, mutual connections)
Set meetings & demos between prospective clients and Standard Metrics Account Executives
Experience that will help
Experience with Private Markets firms, Venture Capital or Private Equity.
4+ years of experience in outbound SDR/BDR work, with at least 2 years in a manager role
Proven track record of leading high-performing SDR teams and outperforming targets
Strong knowledge of sales methodologies, including outbound sales and lead generation
Excellent communication and leadership skills
Strong networker, connecting with prospects even when outside of sales-motion fostering deep relationships
Strong analytical and problem-solving abilities
Experience with CRM and sales management software
Competitive salary: For our employees located in the USA, we aim to pay at or above the market rate of US-based tech hubs like San Francisco or NYC. For international roles, we aim to pay top of market for your country.
Health and dental insurance: We cover you and your family's health/dental insurance 100% in the USA. Internationally we match local health coverage for you and your family.
Flexible vacation: Take time off when you need it! We find most employees take 3-4 weeks in addition to holidays, but there are no firm rules. We trust our employees to know what's best for them.
Paid parental leave: 12 weeks of paid leave for all new parents in the USA. Internationally we match parental leave standards in your area.
Complete transparency: Everyone has full access to business metrics and financial information about the company.
Regular offsites: While we are a remote first company, and we build our communication, processes, and structures with a dispersed workforce in mind, we also love getting the team together. On a recurring basis, we fly the whole team out to an exciting destination to plan, bond, and innovate.