Product Manager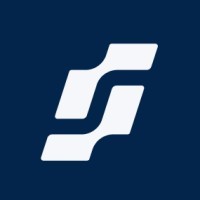 Standard Metrics
Product
San Francisco, CA, USA
Posted on Tuesday, May 23, 2023
Standard Metrics, formerly known as Quaestor, is an automated financial collaboration platform that helps investors and founders to move faster together and make better, forward-facing decisions. We're a full-time team of product builders, investors, and optimists, rebuilding investor relations from the ground up. Standard Metrics is backed by 8VC and Spark Capital along with other leading software VCs and angels and is currently a trusted resource for many of the top venture capital firms in the world.
We are looking for a motivated, focused, curious Product Manager with deep experience working in SaaS companies shipping exceptional products. This role is an exciting mix of tactical and strategic work that will allow you to work closely with every department in the company, as well as with some of the top venture firms in the world.
As a Senior Product Manager, you will be responsible for overseeing the entire lifecycle of one of our company's products. You will collaborate with cross-functional teams to ensure the product aligns with the company's vision and goals, and meets the needs of our customers.
Responsibilities
Deeply understand customer needs by spending time with customers, sales, and support.
Define the product strategy and roadmap for our portfolio company product.
Manage and prioritize the product backlog, ensuring efficient use of resources and timely delivery.
Lead the cross-functional team in the development and launch of new features
Collect and analyze data from product usage metrics, customer feedback, in-house stakeholders and competitor data to inform product decisions and feature requirements.
Qualifications
Experience that will help
At least 8 years of experience as an individual contributor Product Manager, with a proven track record of launching successful SaaS B2B products.
Strong communication skills, with the ability to collaborate effectively across teams and levels of the organization. You can alternate between 10,000 foot and 10 foot views easily, and at the right time.
You are enterprising and demonstrate high agency. You don't wait for change but instead move with urgency and come to the table with proposals on how to improve product and process.
You demonstrate autonomy and leadership. You don't stay stuck when faced with difficult challenges, you find a way to keep moving things forward, through data, experimentation, or other means.
You understand scope and complexity. You leverage your product experience to find solutions to complex problems and achieve PMF.
You're curious about your domain and deeply empathetic: you strive to become an expert in your users' needs and to put yourself in the shoes of your customers.
You understand how to develop hypotheses, success metrics, & KPIs for the product and features you define.
Experience with Agile methodologies and product development frameworks
Bonus Points
You have experience with fintech, finance, or the venture capital and startup space
You value the importance of over-communication and detail-driven documentation, especially when collaborating with remote colleagues in different time zones
Startup experience preferred
Competitive salary: For our employees located in the USA, we aim to pay at or above the market rate of US-based tech hubs like San Francisco or NYC. For international roles, we aim to pay top of market for your country.
Health and dental insurance: We cover you and your family's health/dental insurance 100% in the USA. Internationally we match local health coverage for you and your family.
Flexible vacation: Take time off when you need it! We find most employees take 3-4 weeks in addition to holidays, but there are no firm rules. We trust our employees to know what's best for them.
Paid parental leave: 12 weeks of paid leave for all new parents in the USA. Internationally we match parental leave standards in your area.
Complete transparency: Everyone has full access to business metrics and financial information about the company.
Regular offsites: While we are a remote first company, and we build our communication, processes, and structures with a dispersed workforce in mind, we also love getting the team together. On a recurring basis, we fly the whole team out to an exciting destination to plan, bond, and innovate.