Head of Business Development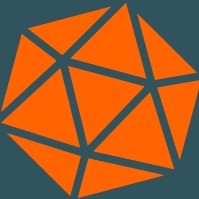 Swarmbotics AI
Operations · Full-time
Scottsdale, AZ, USA · Washington, DC, USA · Remote
Posted on Monday, November 13, 2023
Company background
Swarmbotics AI is a low-cost, swarm robotics company for industry and defense.  We see a world of ubiquitous low-cost robots transforming almost all aspects of society, but we see an urgent need in the defense industry.  We focus on building swarms of robots that incorporate a low-cost BOM, an autonomous stack optimized for off the shelf components, and a global planner that enables swarm capabilities for groups of robots to accomplish sophisticated tasks.
Our first product is a defense application building Unmanned Ground Vehicles (UGVs), collectively termed - Attritable, Networked, Tactical Swarm (ANTS).  Each UGV in ANTS is an independently-tasked, attritable robot designed for on-demand and autonomous mobility.  When operating as a swarm, ANTS is capable of executing more advanced and coordinated, high-level capabilities across a battlespace.  ANTS will help solve some of the DoD's biggest problems that will save lives and increase defense capabilities. Stephen Houghton and Drew Watson are the Founders and have decades of experience in self-driving cars and trucks, humanoids, and UAVs with experience from NASA, JPL, Cruise, Embark, McKinsey, Amazon, and the CIA.
Position description
Swarmbotics is seeking a dynamic leader with a proven track record to lead our Business Development effort.  This leader is the first BD hire for the company and has an opportunity to shape the company's strategic direction and build a fast-paced, high performing team addressing a critical need for the US DoD.  This leader should have a proven track record working with a broad spectrum of DoD customers across the services.  Additionally, this leader should know target customers within the DoD and have strong connections and experience working with program offices.  The ideal candidate also has familiarity with the Defense Innovation ecosystem and experience guiding a product or company from early innovation to a program of record.  This leader will report directly to the CEO and work closely with the senior leaders of the company to set and deliver a holistic GTM strategy. Role can be remote (preferred in DC area) with some travel to HQ in Phoenix, AZ
Required qualifications
10+ years of directly applicable experience leading business development, acquisitions, and/or capture teams for tech capabilities
Demonstrated knowledge of relevant DoD Programs and platforms, related enabling technologies, systems integration, communications, software development
Ability to identify, establish and use important customer relationships with senior level officials and program stakeholders within the defense and intelligence community
Excellent writing, communication skills with experience presenting to senior executives and customers
Outstanding leader that builds a culture of trust, customer focus, innovation, and speed.  Should be comfortable working with teams across Engineering, Operations, and G&A
Comfort working in the high-paced, fluid environment of a tech startup
Excitement about contributing to the defense of the United States and its allies
Ability to obtain and hold a U.S. security clearance
Preferred qualifications
Experience working in autonomous systems and robotics
DoD Program Management experience
Prior military experience
Engineering Degree
Role can be remote (preferred in DC area) with some travel to HQ in Phoenix, AZ
The preceding description is not designed to be a complete list of all duties and responsibilities required for the position. Swarmbotics is an equal-opportunity employer. All qualified applicants will be treated with respect and receive equal consideration for employment without regard to race, color, caste, creed, religion, sex, gender identity, sexual orientation, national origin, ancestry, disability, uniform service, Veteran status, age, or any other protected characteristic per federal, state, or local law.
Swarmbotics AI is an equal opportunity employer.