Fullstack Software Engineer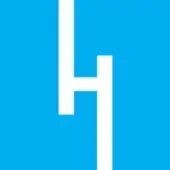 Thresholds
Software Engineering
Las Vegas, NV, USA
Posted on Friday, June 2, 2023
Thresholds is accelerating the adoption of decentralized finance by making it simpler for businesses and consumers to access DeFi through our API.
Join our small, hungry team on a mission and help shape the future of decentralized finance.
If you're interested in joining as a senior software engineer, PLEASE FILL:
Design, develop, and maintain JavaScript-based applications. Experience with Node.js is advantageous.
Take ownership of all our infrastructure and ensure all the systems operate efficiently and securely
Implement, update and maintain back-end or front-end components.
Follow best coding practices when developing.
Actively communicate with the team during development processes.
Excitedly pick up other technology stacks such as Ethereum, Solana, Rust, etc, as required.
Experience building public facing APIs that are RESTful, or use GraphQL
Great understanding of NoSQL or SQL databases and how to scale them
Familiar with distributed systems, performance tuning, massive concurrency handling, and caching mechanisms
Know what npm, lint, continuous integration (CI) are.
Enjoy following clean code practices
Experienced in working with code versioning system (Git), bugs and issues tracker.
Experience in web3, or DeFi protocols is a plus.
Understanding of cybersecurity, basic cryptography and user privacy is a bonus.
Ideally 3-5 years of dev experience
Why work with Thresholds:
Do something with purpose; Be a part of the future that will shape how financial services will be created on web3
Fast moving, challenging and unique business problems
Learn exciting new technologies
Freedom to come up with unique solutions and freedom to implement
Great career development opportunities in a growing company
Flexible working hours, unlimited discretionary leave, casual work attire
Be at the forefront of DeFi and Web3
Thresholds is a
US based blockchain and fintech company
that empowers businesses and developers with tools that give them easier access to DeFi. Founded in 2021, we are currently located in
NYC
and are backed by well known VCs like Coinbase, First Round Capital, Spark and more. We are growing our founding team with massive growth potentials.
We are strong believers in the potential of DeFi and we work hard everyday to push its boundaries.
Our talented engineering team pride themselves writing good code. We care about best engineering practices, working with great people, and building real and impactful products.
We give numerous opportunities for our team to grow by solving problems with unconventional or cutting-edge methods. If you care about learning and continually improving your craft, and want to work with like-minded peers, this is the place for you!