Project Manager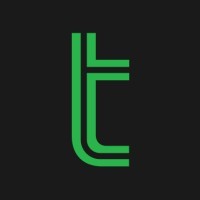 Truv
Operations
London, UK
Posted on Thursday, October 20, 2022
The Company you'll Join
At Truv, our mission is to make verifications easy for everyone. It's crazy that it can take 5 to 7 days to verify someone's employment or income. Alternatives are even worse, an API call should not cost $40.
Benefits
We'll save billions of dollars for companies and billions of hours for people who're still filling out forms and uploading paystubs.
Imagine applying for a loan or verifying your job history with a click of a button. That's what Truv aims to achieve.
The Team You'll Work With
We're a small but mighty team of engineers, product managers, and business folks who built and launched products at Apple, Uber, Facebook, Carta, Venmo, Telegram, and Plaid. We're well funded by US-based top VC funds.
We like to nerd out about using the cutting-edge tech and building frictionless user experiences. We love crafting great products and see our users delighted by what we build.
We're a remote first company with no plans to start an office anytime soon. We don't really care where you are, but we care a lot about who you are. If you like solving customer pain points, helping your team members excel at what they do, being part of a community, and care about quality, you'll fit in.
What You'll Do
Work with product managers, product analytics, product design, legal and engineering teams closely to execute on roadmap items and OKR's to meet company and business goals
Drive timelines for new products, key initiatives, client facing initiatives to get teams organized and drive projects to successful completion.
Develop new processes to support the teams to deliver successful outcomes.
Work closely with PM's to organize projects to highlight BLOCKERS, RISKS and have a line of sight to resolution and help prioritize product change requests based on volume, conversion rate, revenue impact, and other relevant metrics.
Help drive Vendor due-diligence, RFP questionnaire, streamline teams/business units to help resolve hurdles and move to project completion.
Generate weekly/monthly reports to provide insight to the leadership team ongoing progress across all key products/projects.
Initiate and drive internal initiatives/results that up-level the Product Operations organization's processes, technology, and ability to deliver a best-in-class customer experience.
Work on one-off projects to help Truv as an organization function smoother.
About You
5+ years of experience in project manager/ program manager or consulting experience with at least 1-2yrs experience working in a high-growth start-up.
Successful track record of building strong partnerships with Product, Engineering teams and driving projects to completion.
Proven ability to meet deadlines and drive results while juggling many priorities and under tight timeframe.
Proven ability to highlight risks for projects/ programs and work cross-functionally to resolve hurdles.
Highly organized, self-starter, exceptional ability to deliver with little guidance, ability to pivot quickly based on feedback.
Excellent communication skills (written and verbal), relationship management skills, project management skills and the ability to understand and resolve complex business issues.
Willingness to adapt in a highly demanding, team-oriented and fast-paced environment with rapidly changing direction and new challenges.
Go getter? Quick learner? Cross functional collaborator? Combination of it all - let's talk!