Electrical Engineer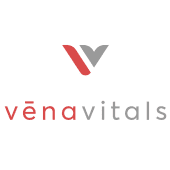 Vena Vitals
Other Engineering
Irvine, CA, USA
Posted on Thursday, May 11, 2023
$70K - $150K
Connect directly with founders of the best YC-funded startups.
Apply to role ›
About the role
Our Mission
Vena Vitals is transforming patient care through better cardiovascular monitoring. Our core technology enables accurate and continuous blood pressure monitoring, unlike other blood pressure monitors that only provide a single snapshot view of the cardiovascular condition. We are a small early-stage team actively working with hospital systems across the country to push the limits of our technology. Our goal is to provide clinically accurate and actionable health insights for patient management and improve the lives of over a billion patients across the world.
Job Description
Vena Vitals is seeking an Electrical Engineer to help develop the next generation of continuous blood pressure monitoring devices, with the following responsibilities:
Owning the overall hardware electronics implementation for the products that Vena Vitals builds.
Designing and developing PCB schematics and layouts using CAD software tools.
Developing firmware for microcontrollers using programming languages such as C/C++.
Creating and maintaining documentation, including schematics, bill of materials, and assembly drawings.
Leading cross-functional design reviews to ensure the designs meet performance and reliability requirements.
Reports directly to the CTO.
Key Qualifications
Master's or higher level of education in Electrical Engineering or related engineering field.
5 plus years experience in the design and development of wireless (e.g., Bluetooth) PCBs and FW.
Proficiency in FW development: skilled in writing and debugging FW using programming languages such as C/C++.
Strong knowledge of wireless electronics, including digital and analog circuits, microprocessors, and other electronic components.
Skilled in troubleshooting and identifying issues with PCB/FW, and able to propose and implement effective solutions.
Experience working in a scientific environment and independently conducting experiments.
Additional Qualifications
Experience with regulatory requirements (e.g., FDA) and certification testing (e.g., FCC).
Expected to perform well in a fast-paced environment, to execute on the tasks assigned, to meet the production deadlines and, at the same time, to explore independently new innovative ideas.
Experience in computer programming for data analysis (e.g., Matlab, Python).
Experience in writing computer programming to control lab instrumentation (i.e., LabView).
Great communication and presentation skills.
Ability to multi-task and prioritize.
About Vena Vitals
Vena Vitals makes a small sticker that monitors blood pressure continuously. We've shown that it works in the operating room and is as accurate as the best tools doctors have today, at a fraction of the cost. We're a team of health tech scientists with multiple past startups and exits, and we've built products that have scaled to over 2M users.