Don't see an exact fit? Let us know.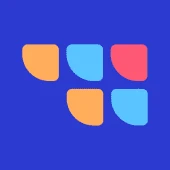 Walnut
Remote
Posted on Wednesday, June 1, 2022
👋 About Walnut
Our Mission
We believe that nobody should struggle financially to receive healthcare. Every year, 500,000 families in the United States declare bankruptcy due to large medical bills. People should not have their lives destroyed because they can't afford something they require to survive. At Walnut, we want to change this number from 500,000 bankruptcies per year to 0. We're on a mission to increase access to affordable healthcare.
What we do
Walnut is a Series A fintech company that expands financial access to healthcare. We're building a point-of-sale embedded lending platform that makes healthcare more affordable for patients by breaking up large medical bills into small, monthly payments. The best part? No fees ever. This helps patients actually afford healthcare and helps healthcare providers capture more revenue and increase collections. We're backed by prominent investors including Gradient Ventures (Google's AI-focused venture fund), Plaid, Afore Capital, 2048 Ventures, Newark Venture Partners, Supernode Ventures, and others.