Software Engineering Intern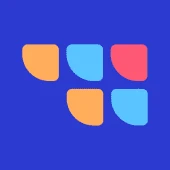 Walnut
Software Engineering · Intern
New York, NY, USA · Remote
Posted on Friday, August 26, 2022
What You'll Do
As an early member of our engineering team, you will work directly with the CTO and Head of Product to spec, design, and build the core product functionality

Specifically, you'll work on expanding the functionality of our live MVP to optimize the user onboarding flow, enhance authentication, integrate with 3rd-party data providers we use for underwriting decisioning, build out the decision engine itself, and much more.

Be part of our weekly product development cycle where you'll convert product requirements into functionality.

Develop product intuition by spending time with our users and increasingly take ownership of coming up with product requirements.

Solve problems you don't know how to solve: You'll encounter challenges we haven't yet come across yet. And when the time comes, you'll think through problems, evaluate approaches and teach yourself whatever is needed.

Lay a solid foundation for the product to scale, keep our technical debt in check and help us hire a team of incredible engineers.

Have something you want to learn or accomplish in this role? Tell us about it! We want to give you the best career opportunity you've ever had.
Walnut is an equal opportunity employer.