Founder's Assistant 3+ Yrs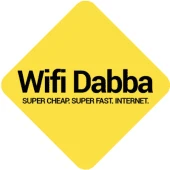 Wifi Dabba
Posted on Thursday, November 2, 2023
Founder's Assistant 3+ Yrs
Full-time role at our Bangalore office
We enable humans & machines with internet connectivity at a price that they can afford.
The inspiration for Wifi Dabba came from the founders working together for the last decade in the mobile application industry and realising the biggest reason for user churn being access to cheap and affordable internet access. From having worked on ground onboarding users and facing poor connectivity issues all the time, we took it on ourselves to fix the internet access problem for the common citizen.
At Wifi Dabba (YC W17), we are building a low cost, scalable & distributed Wi-Fi infrastructure to connect next billion users online. We do this by deploying a grid of lasers (Free Space Optics) over the cities & town and bring cheap and fast internet for everyone. We enable anyone to buy 1 gig of data access at a time at a price they can afford. Sachetization of internet access is the foundation to rebuilding internet for all. We do this by leveraging crypto and blockchain to truly make internet infrastructure ownership distributed — our vision is to be connectivity layer for the Web3 world.
You will get the chance to be an early team member at a fast-growth YC startup.
You get to define the future of telecom infrastructure ownership and operations.
We're a tight-knit team where you'll learn a ton and have ownership.
Opportunity to build for the next billion users.
If you or someone you know is interested, please send us your resume and any additional info (live projects, portfolio, github) to
founders(at)wifidabba.com
with a side note about your interests and aspirations.
If you refer us someone we hire — we'll get you Wifi Dabba hotspot miner for no cost that will mine crypto for you.
🧵

Requirements & Responsibilities
Ownership: The goal for this role is to do whatever it takes to keep our founders laser-focused on company growth by removing and unblocking any distractions. As such, this role involves heavy collaboration with the founders but also requires an ownership mindset.
EXTREME attention to detail: You're extremely organized, with a knack for noticing and remembering details. Being proactive: Identify things that need to be done and resolve them without being told to.
Passionate and hungry: willing to hustle, and do whatever it takes to get tasks done.
You have strong verbal and written communication skills.
You've provided administrative and logistical support for startup founders, leadership or executives.
You're enthusiastic and eager to help wherever you can.
You're an expert with Gmail, Google calendar, Google tools, spreadsheets, MS Office.
You're fluent with the internet and internet culture, able to research anything effectively online. You're also a daily user of mobile software & apps.
Area's you will be responsible for - Accounts payable, receivable, Cash management, books of accounts, administrative support, external event coordination, project management, hiring coordination and operations
Entrepreneurial mindset (we encourage all employees to be future founders and this can be a great stepping stone towards that)
Customer-centric and passionate about working in a small & focused team
Previous experience at a high-growth, fast-paced startup
30-60 min call/in person with founder(s) to jointly define your career roadmap at Wifi Dabba.
We offer competitive market salary, health insurance & other benefits.